Modified fasting, or the Fasting Mimicking Diet, really changed my life. It put me on the path to weight loss using intermittent fasting and allowed me to heal my body. Here's my story.
What is a Modified Fast?
You may have heard about the benefits of fasting by now. Fasting has been proven to:
Promote blood sugar control by reducing insulin resistance.
Reduce inflammation.
Enhance heart health.
Boost Brain Function.
Boost your metabolism.
Increase growth hormone secretion.
Delay aging and extend longevity.
That's why intermittent fasting is all the rage these days. However, longer fasts are even more beneficial. Unfortunately, going on a water fast for an extended period is almost unattainable for most of us. That's where the fasting-mimicking diet (FMD) comes in. Dr. Valter Longo came up with the FMD protocol and has conducted extensive research to demonstrate that it has the same benefits as water fasting without requiring the intense discomfort caused by water fasting. In essence, the fasting-mimicking diet restricts your calorie intake to 40-50% of your five-day regular consumption. Read The Fasting Mimicking Diet: The Benefits of Fasting Without Giving Up Food to learn more.
My DIY Version of the Fasting Mimicking Diet
I did a lot of online research to develop my DIY fasting mimicking diet plan. Dr. Longo recommends specific macronutrient ratios, and it's hard to pick the right food to get the exact ratios.
Would you like more Modified Fasting (Fasting Mimicking g Support? I offer a private Facebook group that includes the following:
Soup Meal Plan and Recipes
Preparatory Video
Prep Day Checklist
7 Tips to Deal With Hunger
Ongoing support and community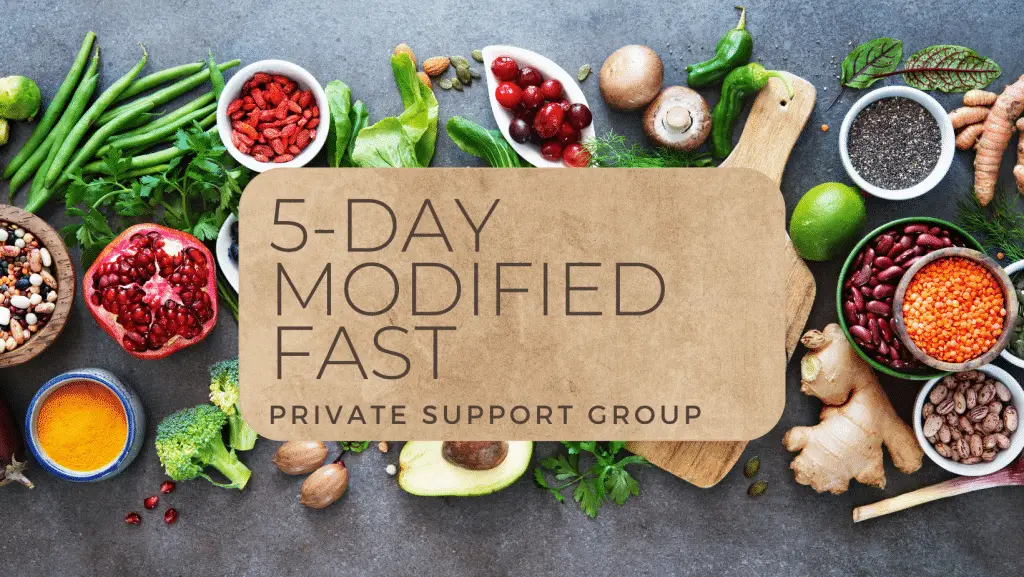 Fasting Mimicking Diet Macronutrient Ratios
Here's how they go:
Day 1
Calories: 4.5 to 7.0 kcal/lb of body weight
Macros: Protein: 10%, Carbs: 34%, Fat: 56%
Day 2-5
Calories: 3.0 to 5.0 kcal/lb of body weight
Macros: Protein: 9%, Carbs: 47%, Fat: 44%
But that's not all! On top of that, he recommends that 50% of your calorie intake comes from veggies and the other 50% from healthy fats. It takes a lot of tweaking to get it right. In the end, I decided that close enough was good enough.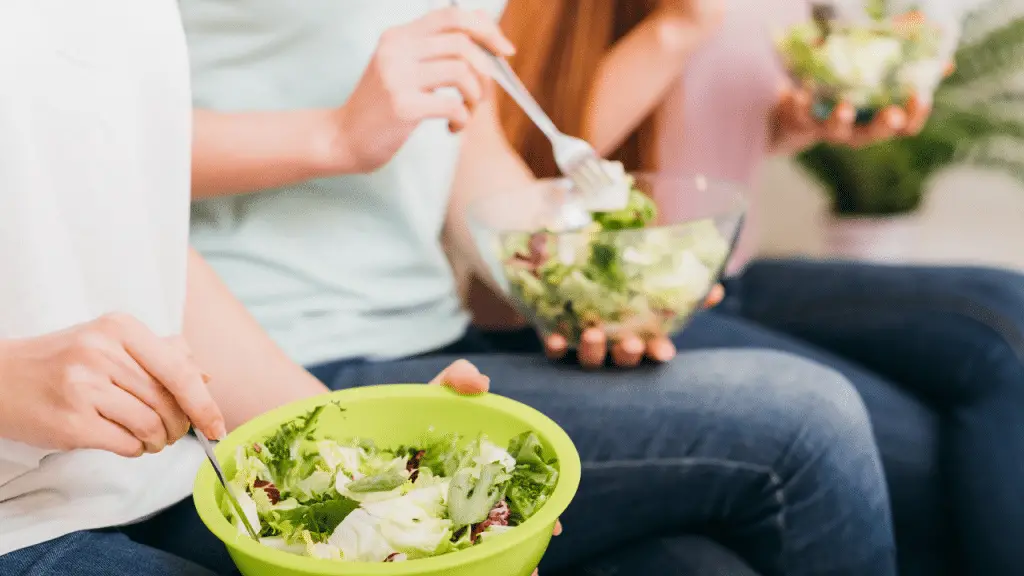 The Results
It was not as hard as when I tried about a year ago. Make sure you are not at home too much during your fast. As a stay-at-home mom, it's hard to get away from the temptation of food. It was a lot easier when we were out and about. I ended up giving up on the evening of the fourth day. I was going to start over in 2 weeks or so before writing about my experience. I changed my mind and decided to write about it even though I "failed" when receiving positive comments.
Weight Loss
I lost some weight, probably between 3 and 5 pounds (sorry, my scale is pathetic). I knew I would gain it back when I started eating normally again. It's like when the stomach flu goes through the family. You lose some weight fast but gain it back just as fast. Yes, I did gain it back, but something else surprised me.
No More Bloating and Belly Fat
I went to a Thanksgiving family reunion, and two people asked me if I had lost weight. This has never happened before. I am pretty sure it's not a coincidence. I think it might be because my belly fat was still gone. I may have had less water retention in my face as well.
Here you can see for yourself:
The FMD is a way to "reset" your body and start burning belly fat long after the diet. In the FMD study, we learned that subjects mostly lost weight in the abdominal region. You may know that abdominal fat is a precursor to many metabolic diseases.
Glow
The next day, I was told I glowed. Again, this is not the kind of comment I usually get. We can assume the FMD had something to do with it.
Update After 3 Months
I wrote this post after doing the fasting-mimicking diet once. As I mentioned, I did not even accomplish the whole five days. Since then, I have written another post entitled My Fasting Mimicking Diet Results. Check it out to learn more about how the fasting-mimicking diet has improved my health and helped me reach my weight loss goals after three months.
Where Do We Go From Here
Check out my Weight Loss Transformation program for more guidance on using modified fasting to become fat-adapted, followed by intermittent fasting to biohack weight loss and maintain metabolic flexibility. The multi-media program includes video lessons, menu plans, checklists, and downloadable guides.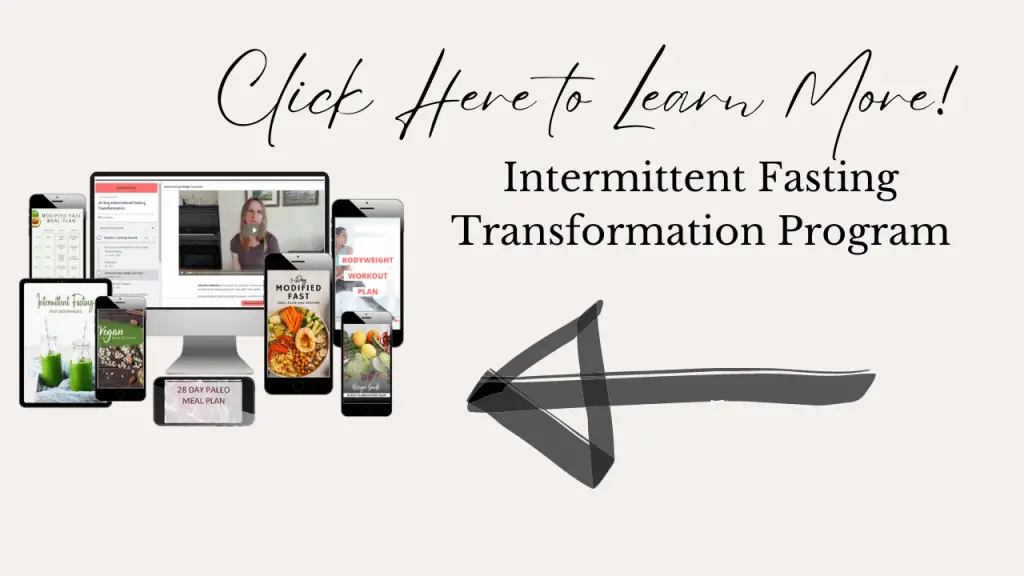 Video About my DIY Fasting Mimicking Diet Experiment