As I started experimenting with the keto diet, my main struggle was figuring out what I was going to eat. I didn't want complicated recipes. I was looking for clean, simple keto recipes with a minimum amount of dairy that I could easily adapt for the rest of the family. Moreover, it was important to me that the recipes included nutritional information like the number of calories. How is one supposed to decide if a recipe will work for a keto dinner if it doesn't tell you how many carbs it provides? Furthermore, I was looking for recipes that provide more than 500 calories for a meal. I don't want you to starve or have to eat all day to get enough calories! It was hard to find and that's why I created this post with 21 simple clean keto family dinner ideas. Not only that, but I also created a free 7-Day Meal Plan downloadable pdf that includes all your macros and calories to make your keto life as easy and simple as possible.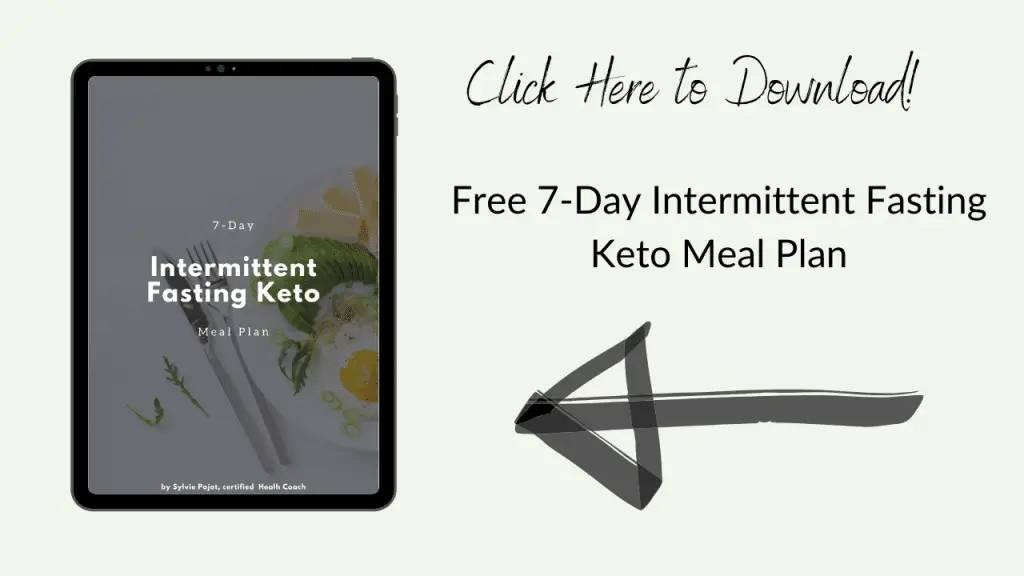 21 Simple Keto Family Dinner Ideas
What makes a keto dinner idea simple and family-friendly? Well, I figured that if it doesn't require you to spend more than 30 minutes in the kitchen and requires fewer than 5 steps to prepare it is pretty simple! Also, recipes that don't have weird ingredients and that can easily be modified to appeal to the rest of the family are pretty family-friendly. I had two other criteria that may not apply to you: I didn't want zucchini noodles (I really don't like them) and no low-carb sweeteners (I want you to get used to the taste of foods in their natural state). That's it! Keep reading for my favorite simple keto family dinner ideas.
The Diet Doctor is one of the best keto recipe Websites hands down! Not only, it does tell you how many carbs each recipe provides, but it also makes it super easy to search for different types of keto family dinner ideas. For example, you can filter the recipes by type of protein, make it dairy-free, vegetarian, quick, pizza, salads, etc.
The Keto Asian Chicken with Peanut Coleslaw will take you around 30 minutes to prepare. The recipe includes 5 steps, but it has everything, including your sides. Make some rice for the kids and you are good to go!

I don't know why most recipes have so few calories (usually around 300)! That makes finding a good keto family dinner idea much harder. The portions are so small, no wonder why they include what you could say is a "keto" number of carbs (around 10 grams)! Anyway, at least this Keto Butter Chicken has fewer carbs, so even though the recipe technically has around 300 calories per portion, you can double your portion and still be within your keto range of carbs. Besides, who doesn't like some butter chicken? Yum! So, if you go ahead and make this recipe, don't forget to eat twice as much the recommended amount.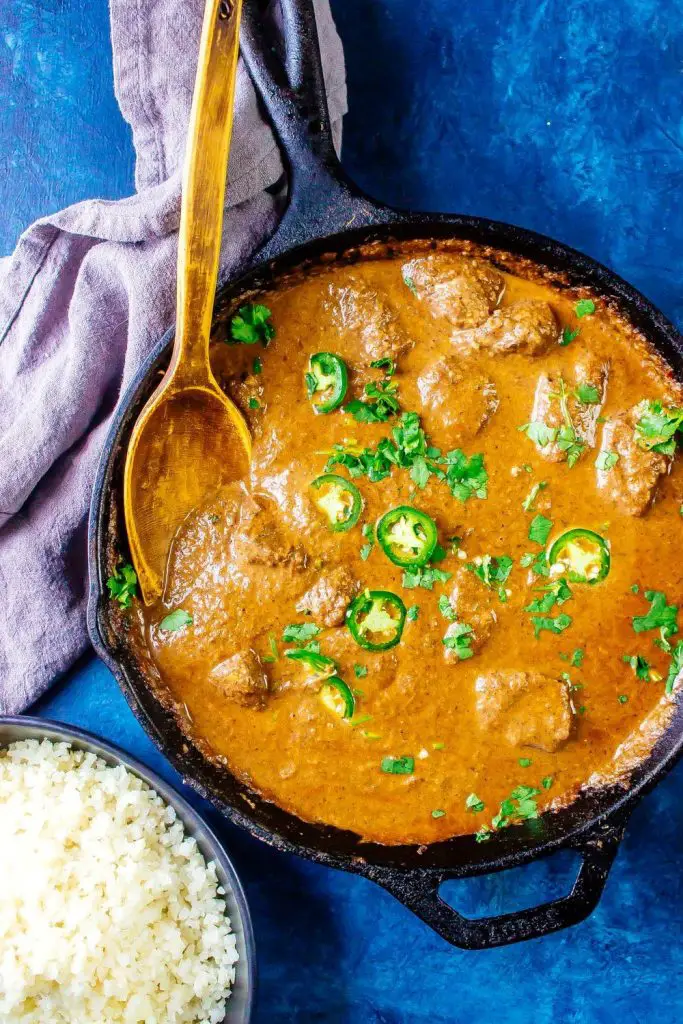 Once again, you have to double the portion size to make a decent meal, but apart from that, it's an excellent recipe. I enjoy how these Beef and Broccoli Bowls include just enough greens and a very creative tasty sauce.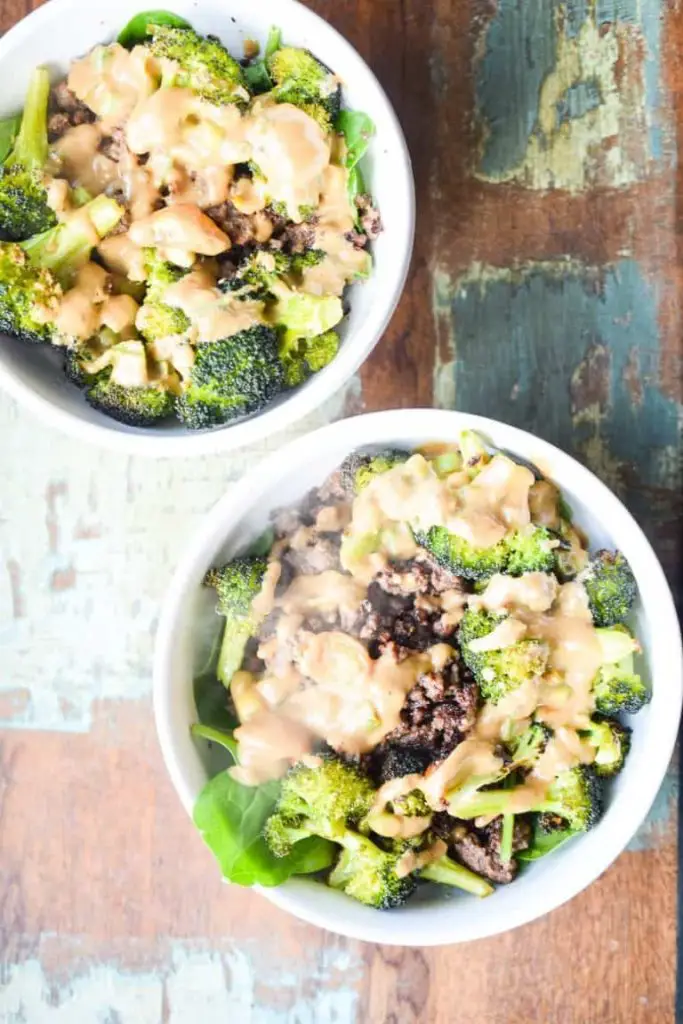 I find salads to be one of the most convenient keto family dinner ideas. It's a simple one-bowl meal filled with living foods! As you may know, I am a big fan of greens. On top of supplementing with More Greens daily, I like to make sure I eat at least one large salad a day. This Keto Salad is the perfect salad and a mixture of ingredients (cheese, eggs, bacon, chicken breast) that will please the whole family, a very low number of carbs, and enough calories to keep you full.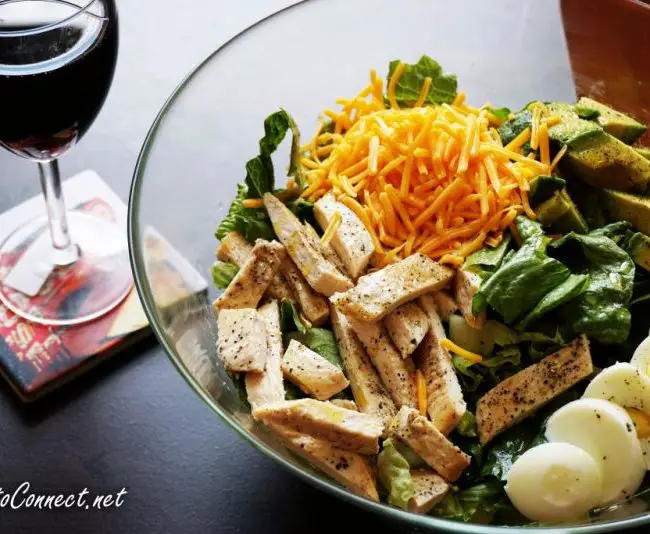 Taco salad is always one of my favorite family and party meals whether keto or not. I love to keep all the ingredients separate to allow everyone to make their own. It is another sure kid-pleaser too! This Keto Taco Salad recipe includes a taco spice mix. You can mix it in a Mason jar and keep some for future use or just season your beef to taste with various spices, whatever you prefer. I often don't bother with a taco spice mix and use Chili powder, cumin powder, and whatever I have on hand to spice up my meat mixture.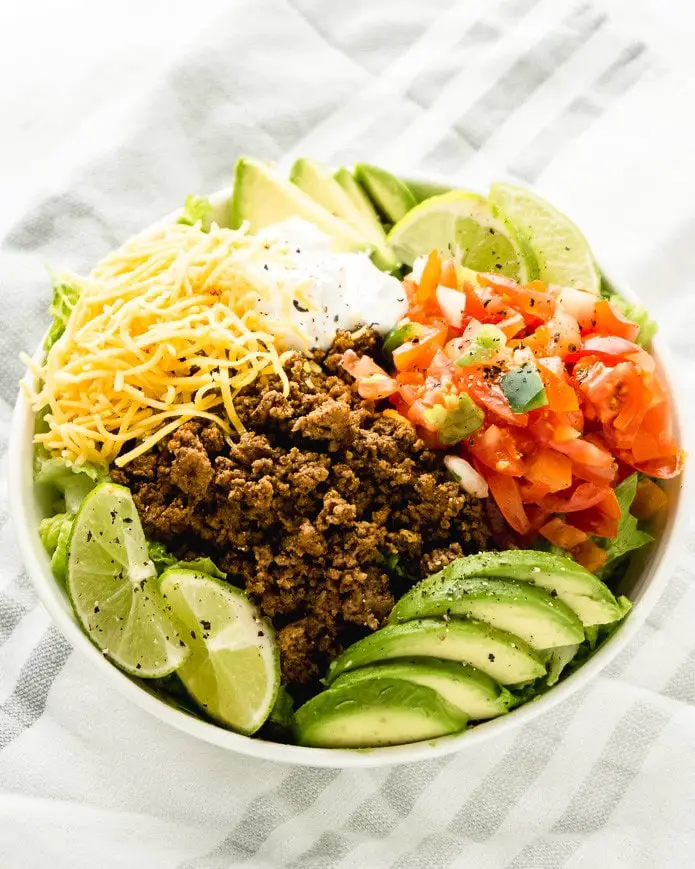 Stir-Fries are another one of my favorite dinner meals. Again, you will need to eat two portions of Ground Beef Cabbage Stir Fry if eat two meals a day to make sure you consume enough food. What I like best about this Ground Beef Cabbage Stir Fry is that you throw everything in a skillet and the meal takes less than 15 minutes to prepare. It is ultra-simple and delicious! Use bagged coleslaw like the recipe suggests or just slice a whole cabbage and add it to your stir fry instead.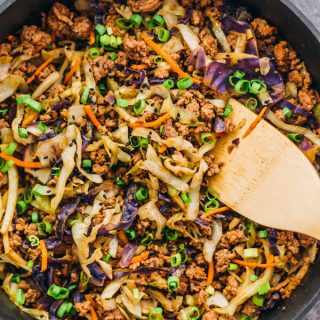 I think it's a good idea to eat fish at least once a week. You will need to eat two portions of this Easy Eggless Salmon Patty recipe to get 464 calories, but since it's so low in carbs, it's no problem. You will also need to add some greens to your meal. For example, you could have riced cauliflower or a bed of spinach to accompany it. Furthermore, I often add a half avocado or some olives to my meals to add more calories without too many carbs.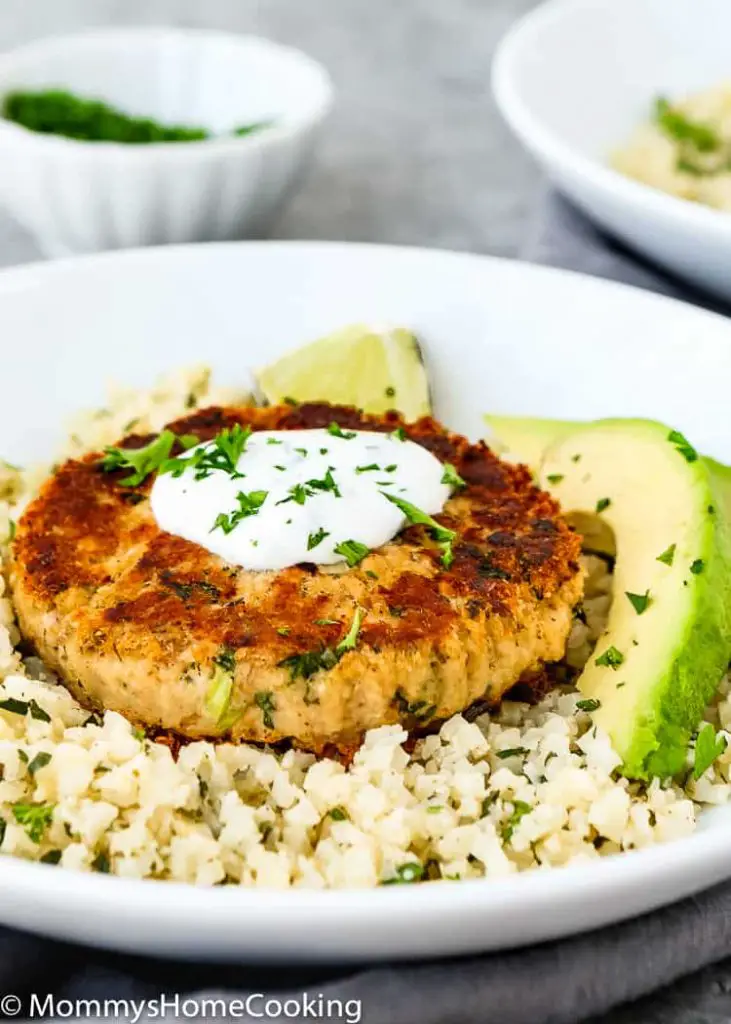 This is another simple and delicious salmon recipe. The Salmon Gremolata recipe combines two of my favorite easy meal items: baked salmon and roasted vegetables. If don't want to use asparagus as your side vegetable, try green beans. Roasted green beans are delicious!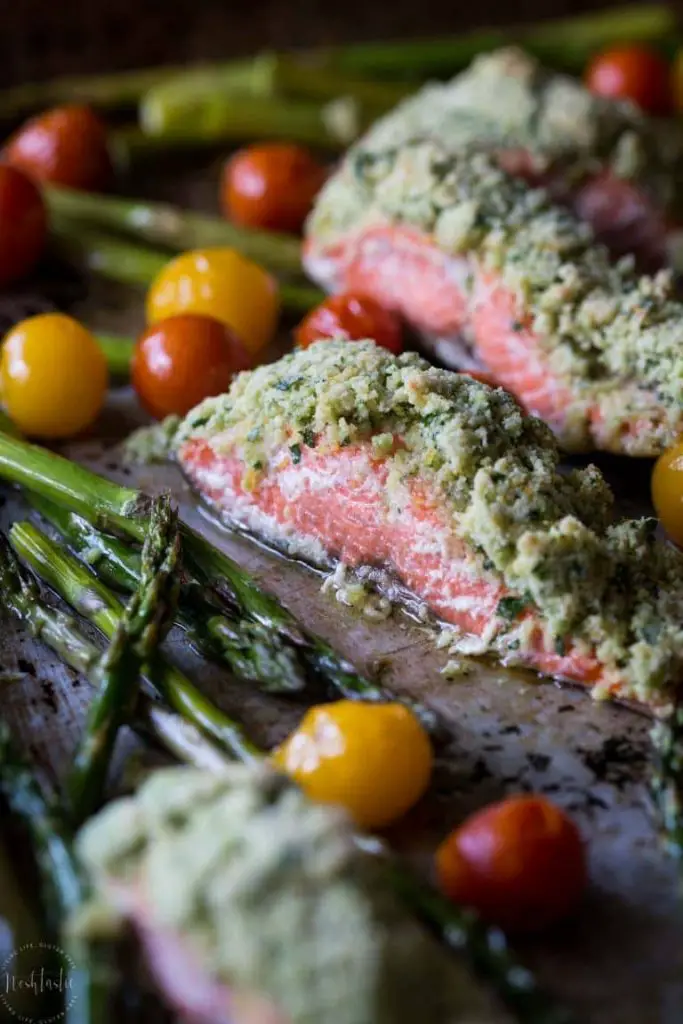 I know I said I wanted to limit cheese in my meal options, but what kind of family-friendly keto meal idea list wouldn't include pizza? As the name Crustless Keto Pizza implies, this recipe doesn't involve making a crust. I love how this simplifies the recipe, but also, it's a good idea to not bother with keto bread when you do the keto diet. As much as possible, keep your meals centered around your protein and your veggies.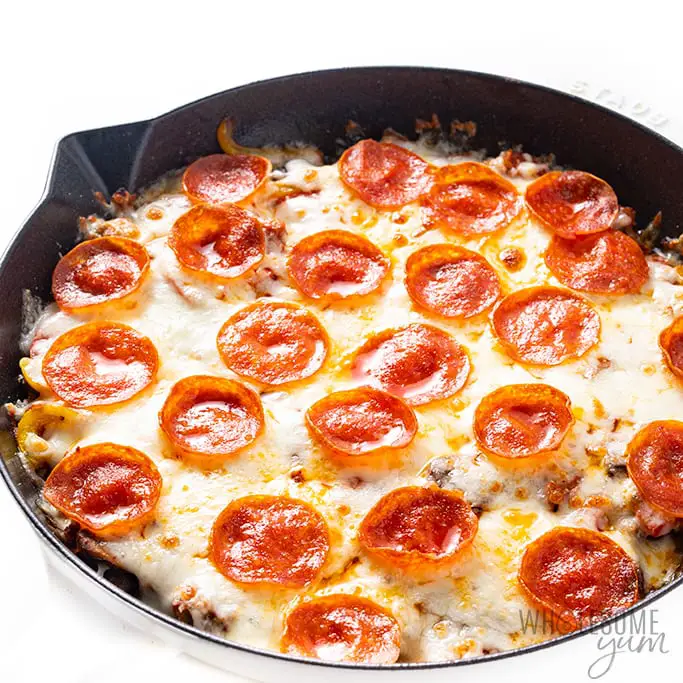 If you ask me, any recipe with prosciutto tastes amazing! This Brown Butter Chicken is no exception! As you can see, it has very few carbs, but no veggies either. Make yourself a salad or a side of veggies like roasted broccoli or cauliflower.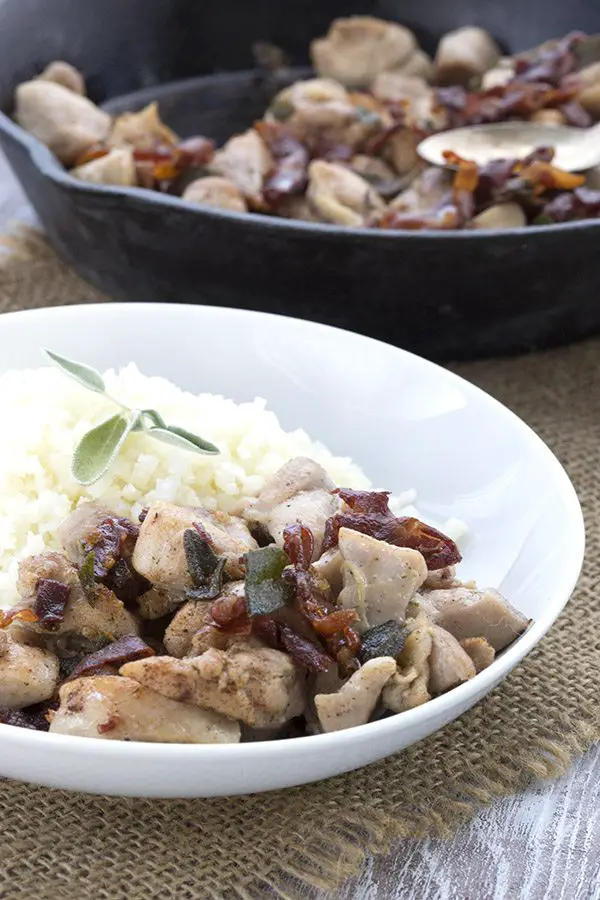 Again, you will consume two servings of this delicious Shrimp Avocado Salad recipe to get enough calories. If you are anything like me, you will love the avocado, feta cheese, tomatoes, cilantro, and shrimp combination.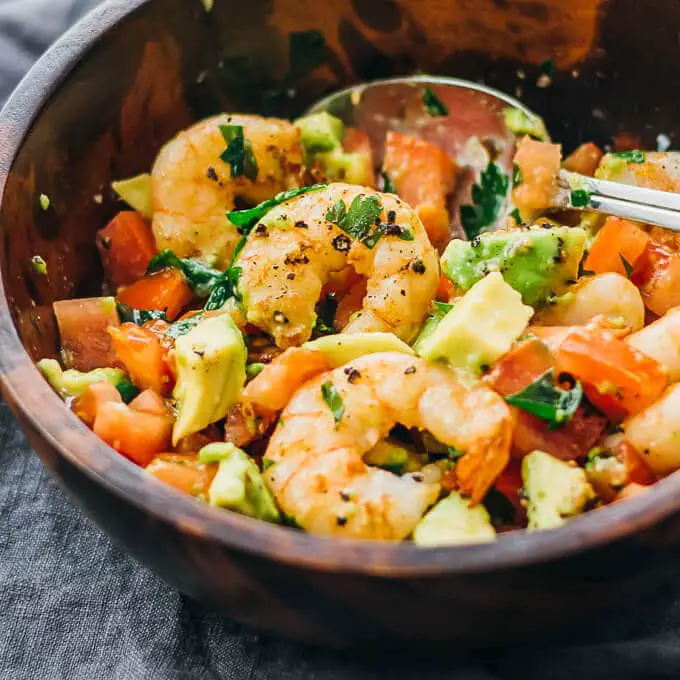 This Garlic Rosemary Pork Chops recipe needs a side dish as well. I do prefer sharing recipes that include your veggies, so all the work of counting carbs and calories is done for you, but this one looked pretty amazing, so I decided to include it here. You will love the mixture of garlic, rosemary, and butter to brush on your meat and it is a super easy recipe that will definitely please your family.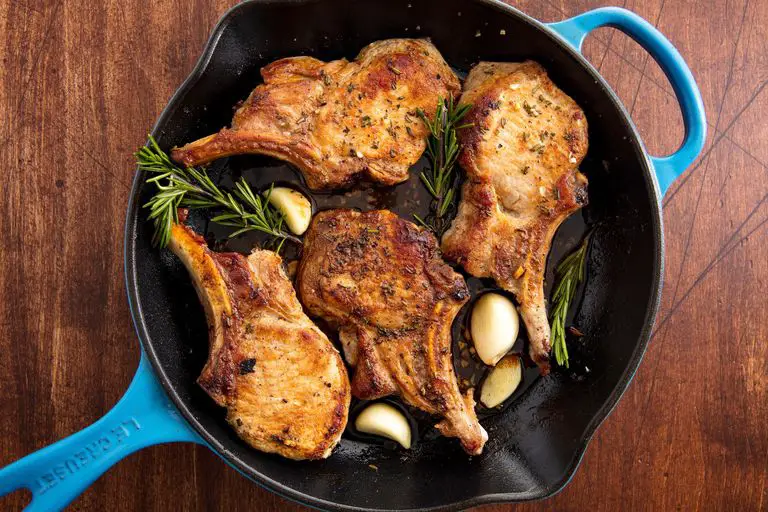 As it seems to be the case with most recipes, you are going to have two servings of this Lemon Chicken and Broccoli recipe. You could possibly have one and a half, depending on what your other meal is. I seriously don't understand why most recipes provide less than 500 calories per serving. I guess the idea is that people are snacking during the day, but I would like you to avoid snacking as much as possible.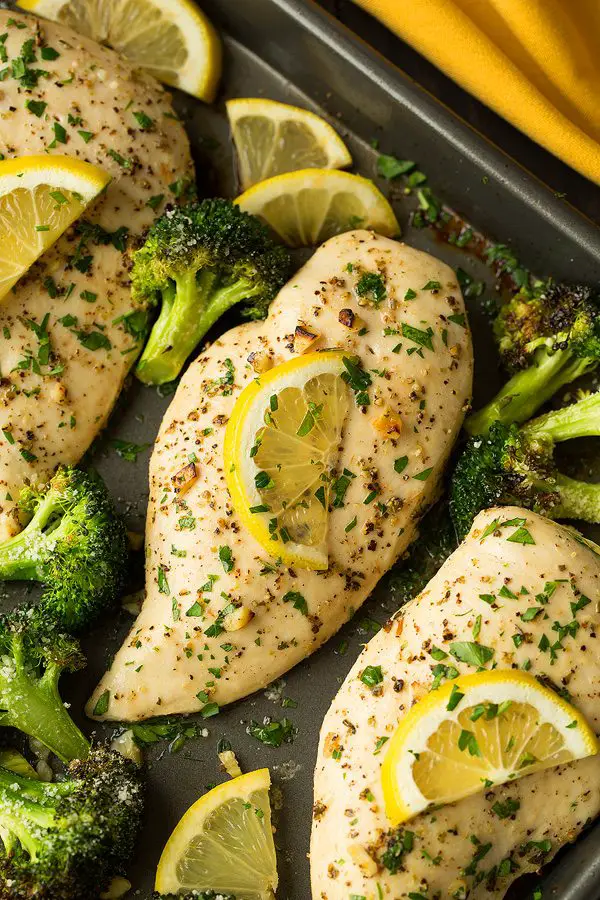 Did I mention I enjoy prosciutto? Yes, of course I did! Many keto recipes use asparagus as a side and this Prosciutto Wrapped Chicken recipe is one of them. As I have also mentioned, you can used green beans instead.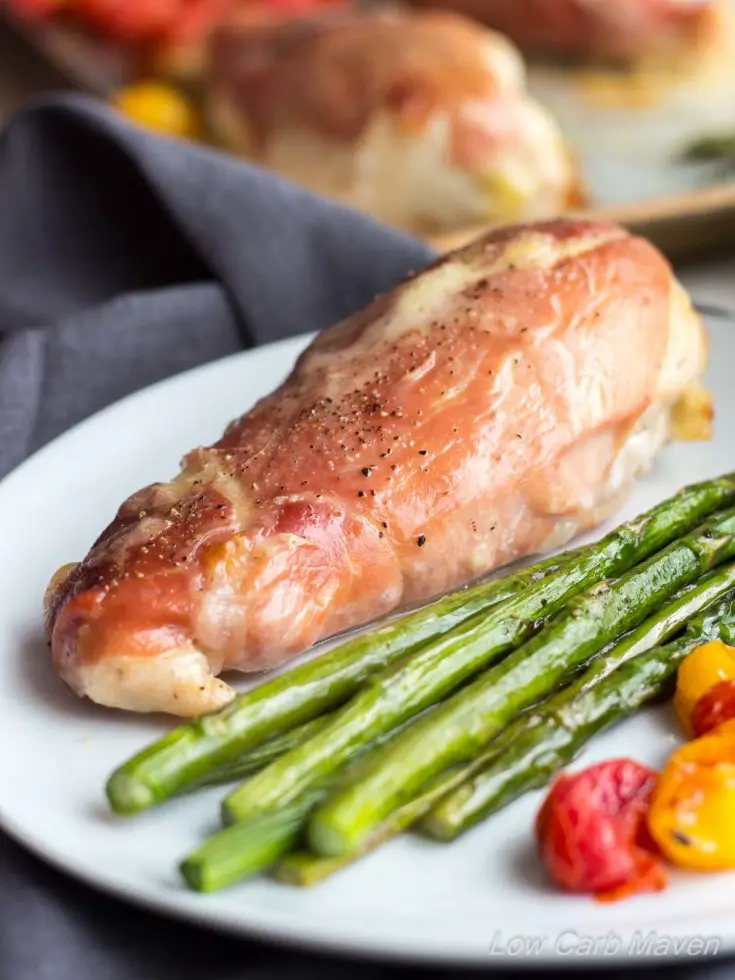 For this Keto Sausage and Cabbage Foil Pack recipe, you will be using smoked sausages. Furthermore, you will be having two servings as usual.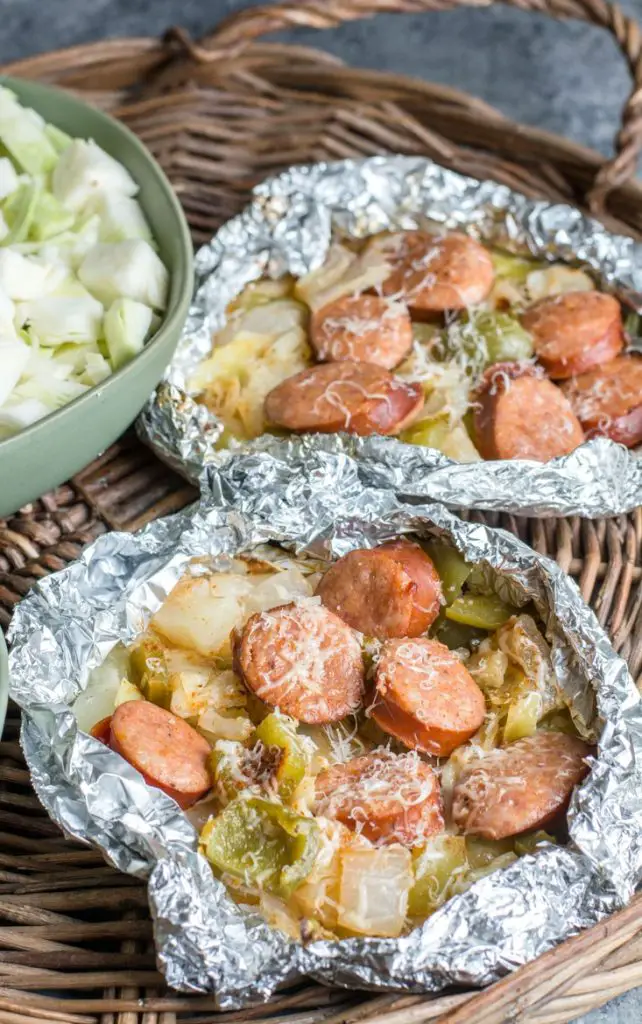 You will actually get 3 servings of the Keto Steak Rolls since each serving is only 265 calories according to the recipe. You are going to marinate some flank steak or top round steak. Wrap your veggies with your steak and bake it. It's that easy!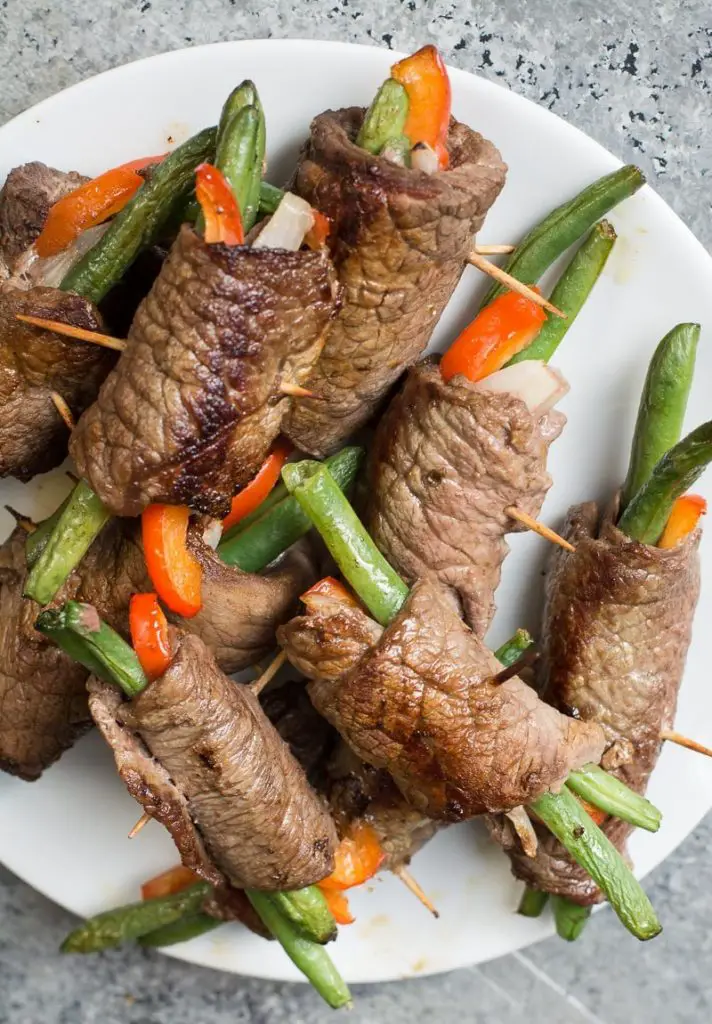 I have always loved beef stroganoff and a few years ago, I started using ground beef instead of stewing beef in my recipes. It easier for the kids to chew and it tastes just as good. This Keto Ground Beef Stroganoff is not dairy-free, but I have followed regular stroganoff recipes and substituted cream for full-fat coconut milk. You could always try it if you want to make a dairy-free version. It is a bit low in calories and doesn't include very many veggies. I would probably serve it on a bed of riced cauliflower. Furthermore, the recipes were well laid out. I am sure I will check out the site ruled.me again.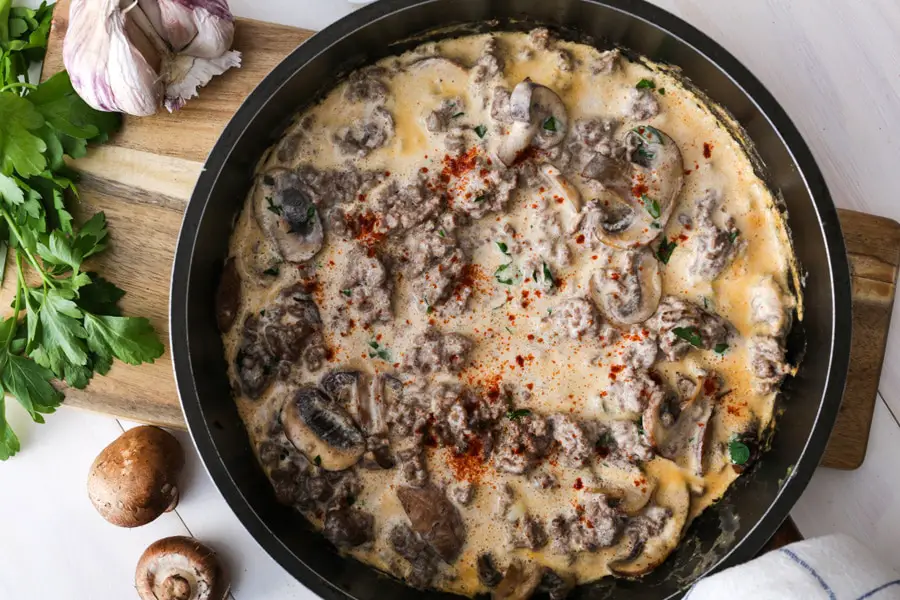 I get ground turkey as part of my monthly meat delivery, so I am always looking for good ground turkey recipes. These Keto Meatballs are, yes, Perfect! Make sure to triple your serving size (you will get 9 meatballs) and serve with greens or riced cauliflower. You could also make a side of keto ranch dressing or serve with mayo as shown on the image.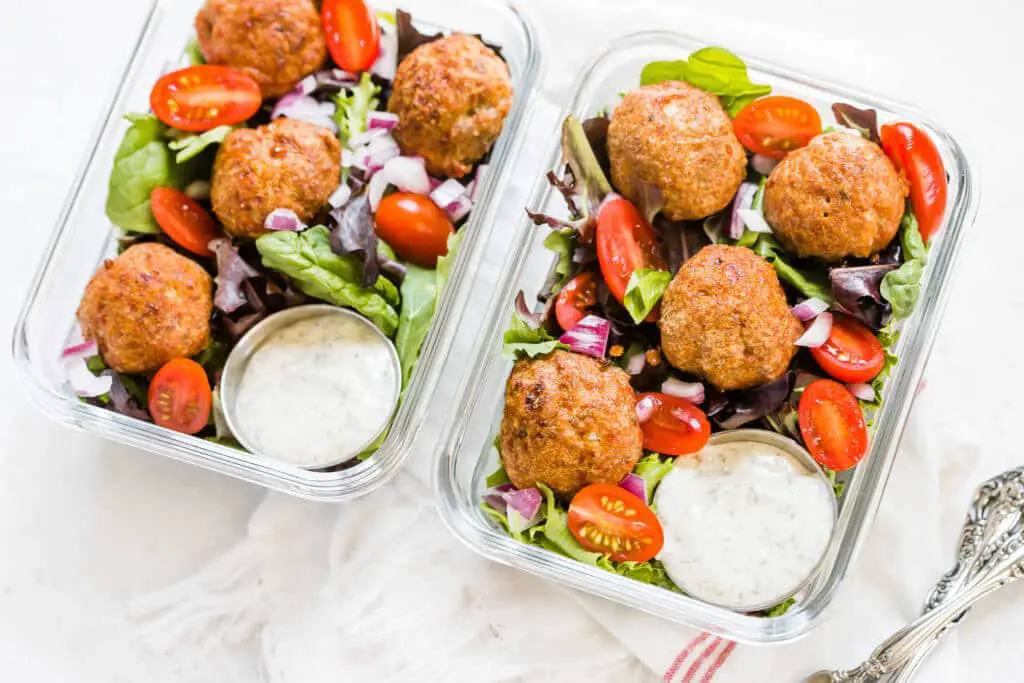 The best thing about this Sheet Pan Chicken Recipe is that it includes bacon (maybe it will make up for the fact that it also has Brussels Sprouts? I don't know about you, but my kids complain every time I serve Brussel Sprouts even though I love them myself). Just remember, once again, to eat two servings.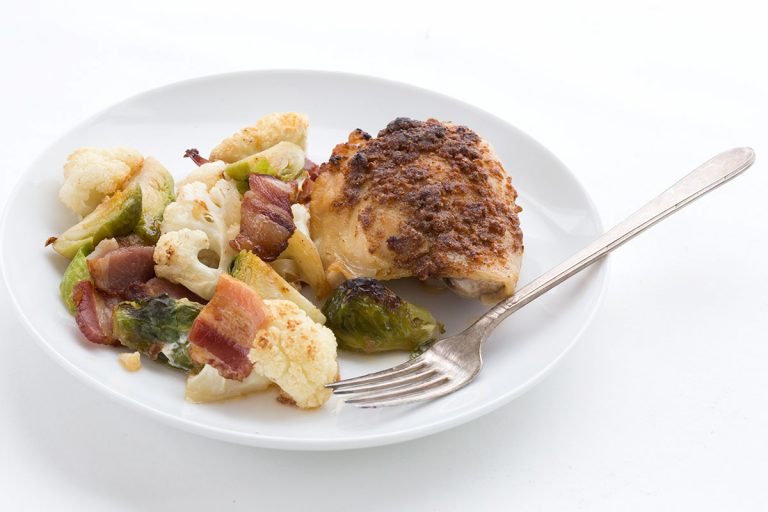 It looks like the Diet Doctor is the only Website that gives you keto recipes with a decent number of calories. You will require only one serving of this Keto Fried Chicken With Broccoli. Again, it's super simple and I love it served with mayo!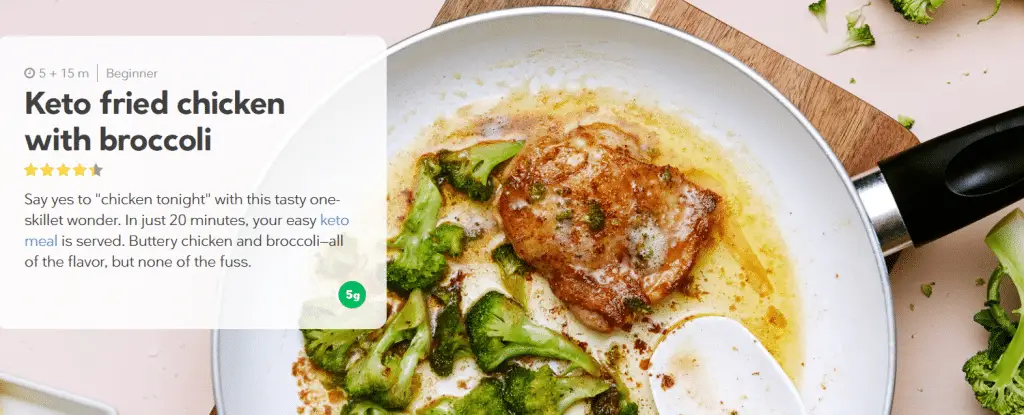 The Tuna Avocado Salad recipe will give you one serving (even though it says two, but again, you want your meals to have at least 500 calories). I love how simple and tasty this recipe is. It may not be as family-friendly as the other ones I shared with you here, but maybe you can make it when you have leftovers from another meal for the rest of the family? Or maybe, like me, you have some teens and kids who actually like avocado and tuna!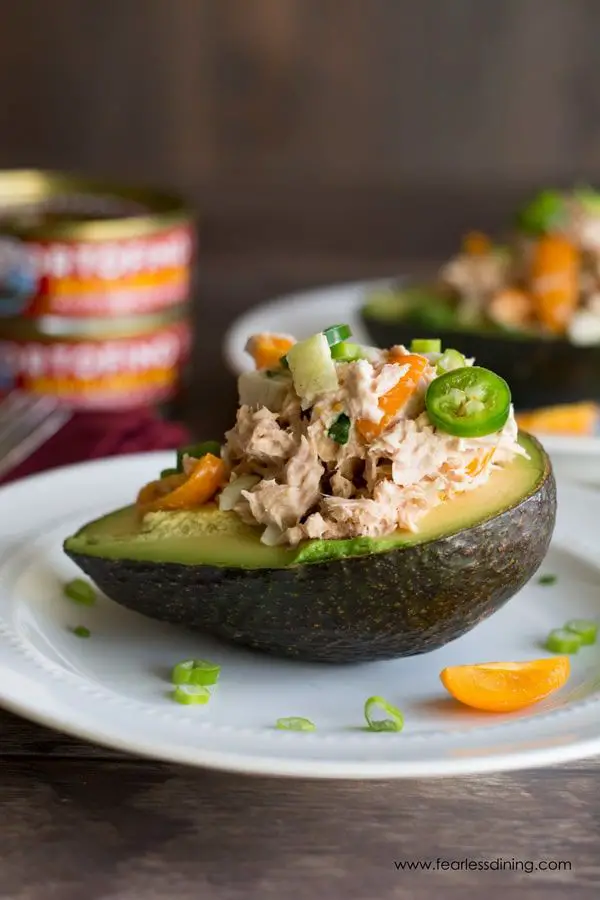 Easy Keto Dinner Ideas Video