Some of my most popular blog post are the Prolon Copycat Recipes. So far, I have the Prolon Kale Crackers and 5 Prolon Soup Recipes. Many people have asked for the Prolon L-Bar Choco Crisp Bar recipes, so that's the one I decided to create this week. The recipe doesn't give you exactly the same macros as you can will see, but it's as close as I could get. Keep in mind that nutritional information is never 100% accurate. I use My Fitness Pal to calculate my macros. Let's get right to it!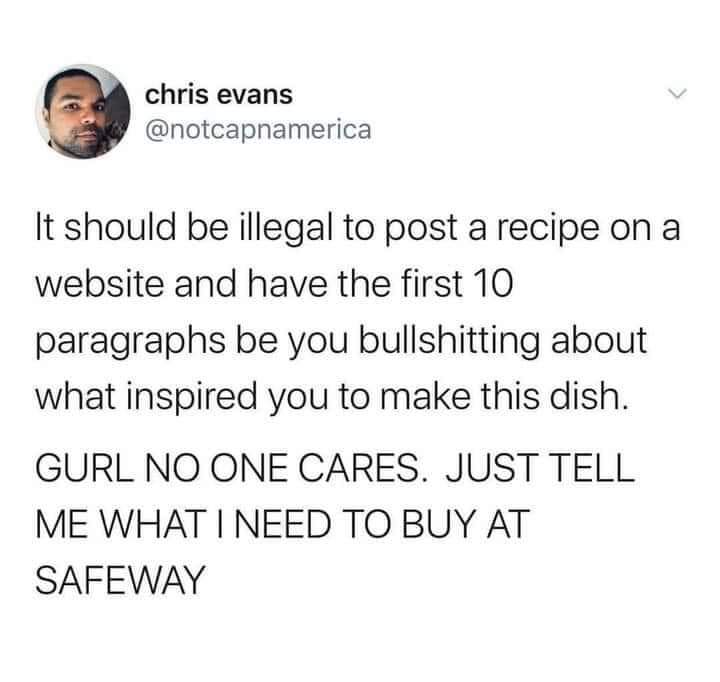 Prolon L-Bar Choco Crisp Bar Recipe
I debated including Amazon links to the recipe ingredients. I may do it in the future, depending on whether this post takes off. First, let's look at the Nutrition Facts for the original choco crisp bars. Then, we will make our copycat version.
Prolon L-Bar Choco Crisp Bar Nutrition Facts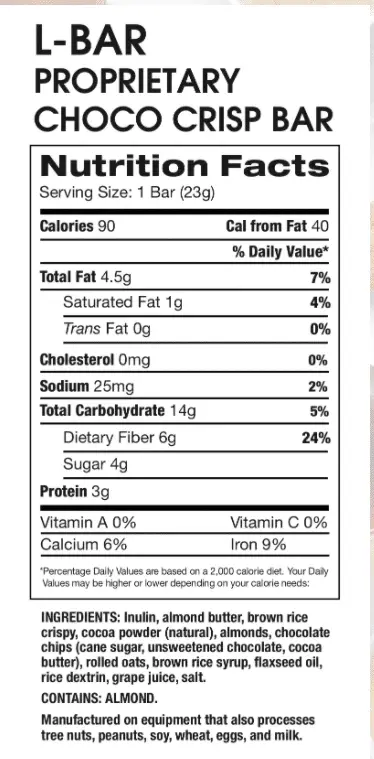 Copycat Choco Crisp Bar Nutrition Facts
The first thing you will notice is that my copycat version as fewer fats, carbs and protein for the same number of calories. It seemed impossible to increase the all macros without increasing the calories, so I just kept similar proportions. As I mentioned before, nutrition facts on labels can be off by as much as 20%.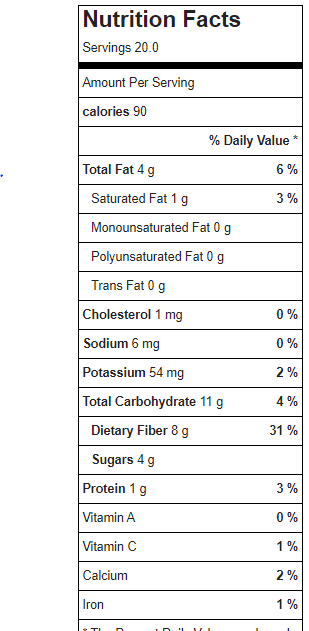 Choco Crisp Bar Copycat Recipe
Makes 20 bars (freeze the extra bars or cut the recipe in half or more to make fewer)
1 cup inulin
1 cup crispy brown rice
3/4 cup rolled oats
1/3 cup brown rice syrup
1/4 cup grape juice
4 Tbsp almond butter
2 Tbsp cocoa powder
1 Tbsp flaxseed oil
2 Tbsp mini chocolate chips
3 Tbsp chopped almonds
some salt and vanilla to taste
Instructions:
Warm up the brown rice syrup with cocoa powder and almond butter on low heat on the stovetop.
Add in the flaxseed oil and the grape juice.
Mix with the inulin, the crispy brown rice, rolled oats, chopped almonds, and mini chocolate chips.
Spread into a square 9X9 pan or two bread loaf pans lined with parchment paper.
Refrigerate for about an hour.
Cut into 20 bars.
Keep your bars in the fridge or the freezer.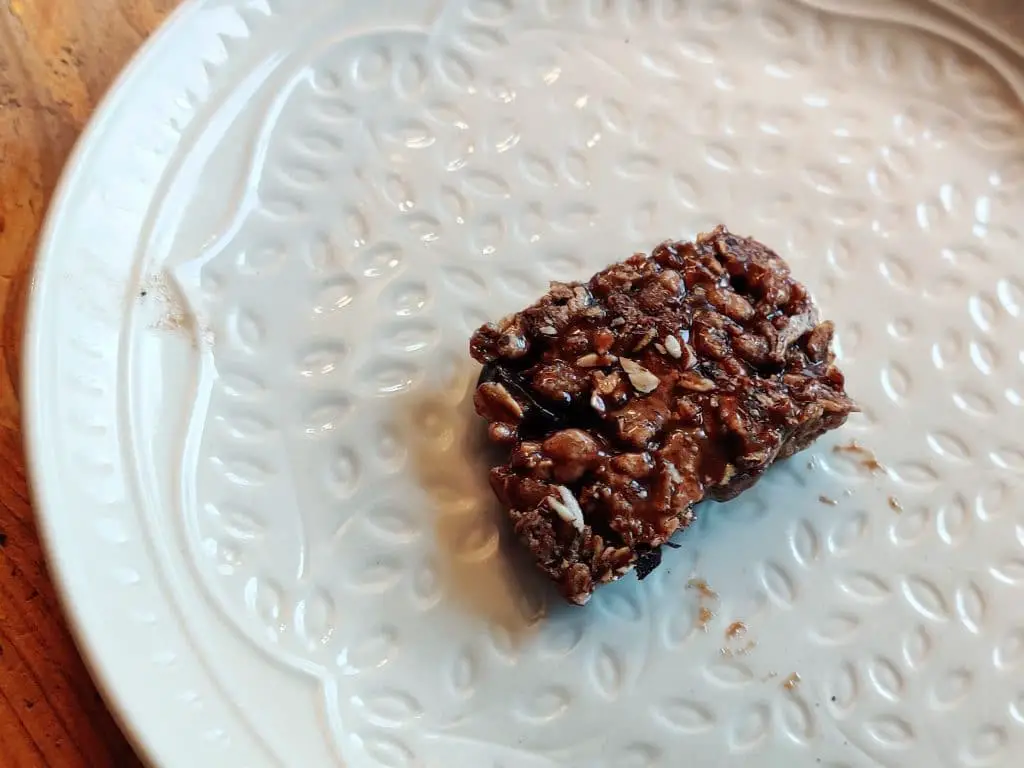 Prolon Coco Crisp Bar Copycat Recipe
Get your my easiest simplest meal plan for the fast mimicking diet (or modified fast) here.