I have been experimenting with creating homemade recipes for various items in the Prolon kit for my modified fasts. In this post, I will share how you can make the kale crackers from the Prolon kit at home. If you want to learn more about modified fasting and the Prolon kit, read my post Modified Fasting: How You Can Benefit from Fasting Without Giving Up Food.
I enjoy cooking and creating recipes. If you do, too, you will like my 5 Prolon-Inspired Soup Recipes post. However, remember that you don't have to follow recipes to do a modified fast. Read the Easiest and Simples Way Every to Do a Modified Fast for more info.
Prolon Kit for the Fasting Mimicking Diet
Dr. Valter Longo has established strict guidelines if you want to benefit from the Fasting Mimicking Diet. To get the most out of the fast and for its ease and simplicity, you may buy the Prolon kit. It will come with everything you need for the five days.

Remember that Dr. Valter Longo does not recommend you try to DIY the Fasting Mimicking Diet. Buying the kit is the best way to ensure you follow all the guidelines safely.
Fasting Mimicking Diet Kale Crackers
Prolon Kale Crackers
To create the recipes, I like to look at the nutritional information provided for the Prolon kit. I enter the ingredients in My Fitness Pal and play around with them until I get as close to the right macronutrient ratio as possible. In the case of the Prolon Kale Crackers, here's what the nutritional information looks like: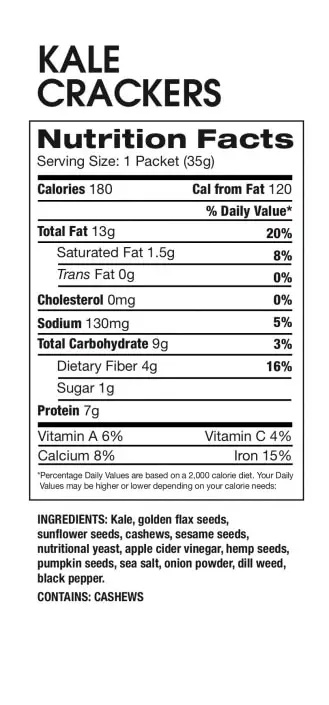 Homemade Fasting Mimicking Diet Kale Cracker Recipe
Here's the nutritional information for my Fasting Mimicking Diet kale cracker recipe:

Recipe
12 servings
1 cup chopped kale
1 cup raw sunflower seeds
1 cup ground flax
3/4 cup raw cashews
1/3 cup raw sesame seeds
1/4 cup hemp hearts
1/4 cup nutritional yeast
salt to taste
1/4 cup water
Instructions:
Put all the ingredients in a food processor.
Pulse until well combined.
Add enough water to make a sticky dough (about 1/4 cup).
Roll out on a sheet of parchment paper to get a 1/4-inch thickness.
Bake at 350 F for 20 minutes.
A 30-Day Program That Combines Intermittent Fasting and the Fasting Mimicking Diet
If you would like some more guidance to lose weight, reset your hormones, and get fit, don't forget to check out my 30-Day Intermittent Fasting Transformation, where you will find a Fasting Mimicking Diet Recipe Book, a Fasting Mimicking Diet meal plan, and a Macro/Calorie Tracking Spreadsheet.
I created this program to help women achieve their weight loss goals by giving them a step-by-step protocol they can easily follow. It includes meal plans, recipes, grocery lists, educational videos, and workouts.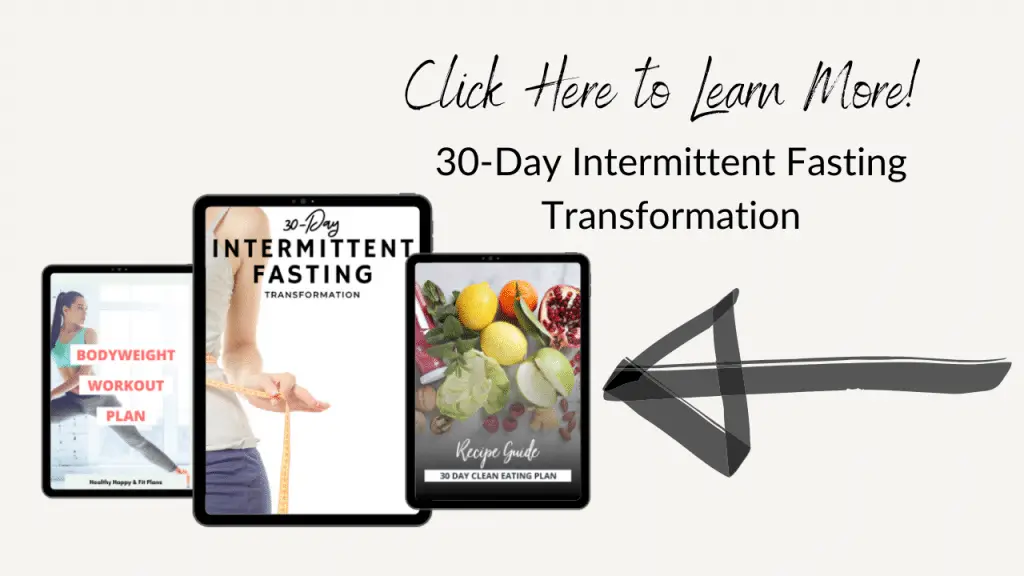 Prolon-Inspired Kale Cracker Recipe Video