Want to learn how to make simple salads? In this post, I show you how to use my salad template so that you can make an unlimited number of simple and delicious salads using one free download.
What Is a Simple Salad
A salad, by definition, is a mixture of raw veggies and fruits. Salads can be as simple or complicated as you want them to be! Simple salads would typically contain fewer ingredients and be easier to make. Generally, I like to include four components in my salads:
Greens (spinach, romaine lettuce, spring greens, arugula, etc.)
Fruit or veggies (cucumbers, celery, red bell peppers, carrots, beets, raspberries, clementines, blueberries, apples, etc.)
Toppings (fresh herbs, nuts, seeds, radishes, red onions, etc.)
Dressing (usually a mix of oil and vinegar or nut butter, vinegar, and seasonings)
When you keep these components in mind, learning how to make simple salads becomes super easy. It takes all the guesswork out of the equation, even more so if you use my salad template free download (Fill out the form below to get it).
Salad Ingredients List
My salad template free download includes various ingredient options to make your simple salads. Here`s a sample salad ingredients list: spring greens with cucumbers, and raspberries, sunflower seeds as a toping, and a simple olive oil, apple cider vinegar, and maple syrup dressing.
Or what about an Asian salad made with spinach, arugula, grated carrots, sweet bell peppers, cucumbers, red onions, and sesame seeds for a topping? The dressing is truly what gives it an Asian flavor, and here's how you make it:
2 Tbsp sesame oil
1 Tbsp lemon juice
1 Tbsp honey
2 tsp Tamari
1 tsp grated ginger
Minced garlic
Mix everything in a Mason jar and shake well.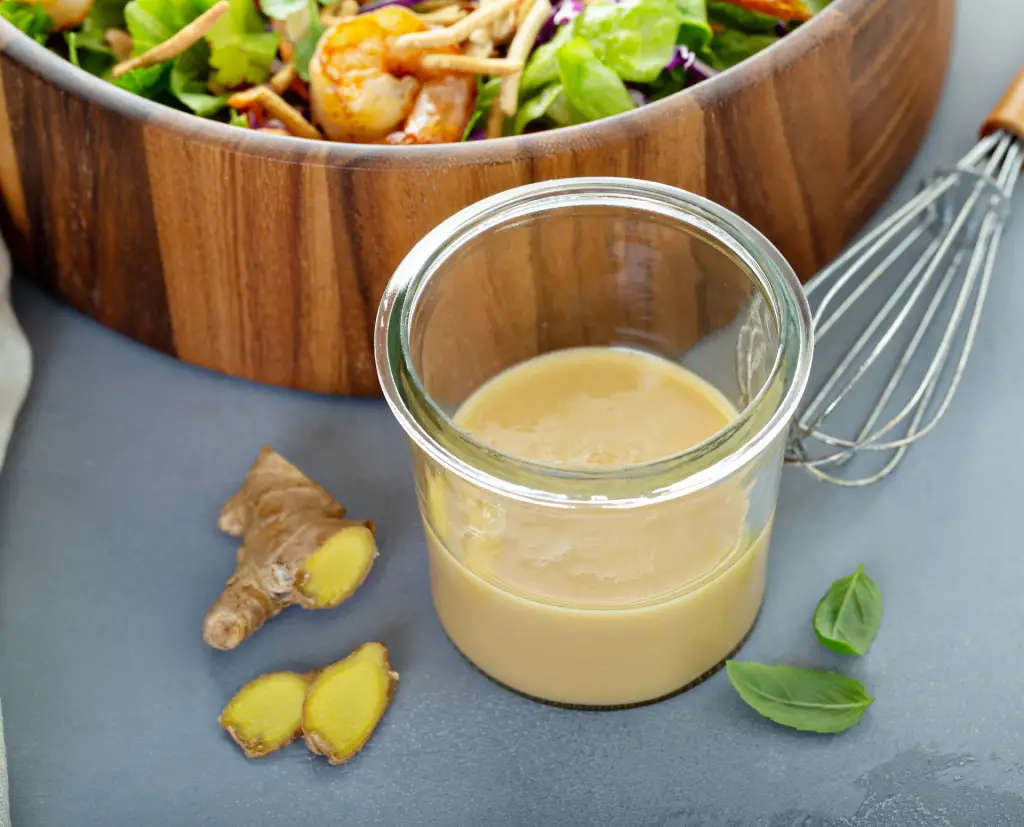 Salad Template Free Download
Make 7 different types of salads using my salad template PDF. Here are the types of salads you will find:
Asian Salad
Rainbow Salad
Ceasar Salad
Good Fats Salad
Beet Salad
Tropical Fruit Salad
Chopped Salad
You will find that pretty much everything is interchangeable when you use the salad template to learn how to make a simple salad. Watch the video to know what I am talking about.
How to Make Simple Salads With My Salad Template Video
In this short video, I take you through the process of making simple salads using my salad template.
Why Make Simple Salads
And why make simple salads, you may ask? Because making salads part of your daily habits will help ensure you are filling your belly with nutrient-dense foods. What are nutrient-dense foods? They are foods that contain the most nutrients for the least calories. As I mentioned in my post What To Eat On Intermittent Fasting For Weight Loss, Dr. Joel Fuhrman created called the Aggregate Nutrient Density Index (ANDI) to measure the nutrient density of foods. This scoring system rates foods on a scale of 1 to 1,000 based on nutrient content per calorie. See his rankings here.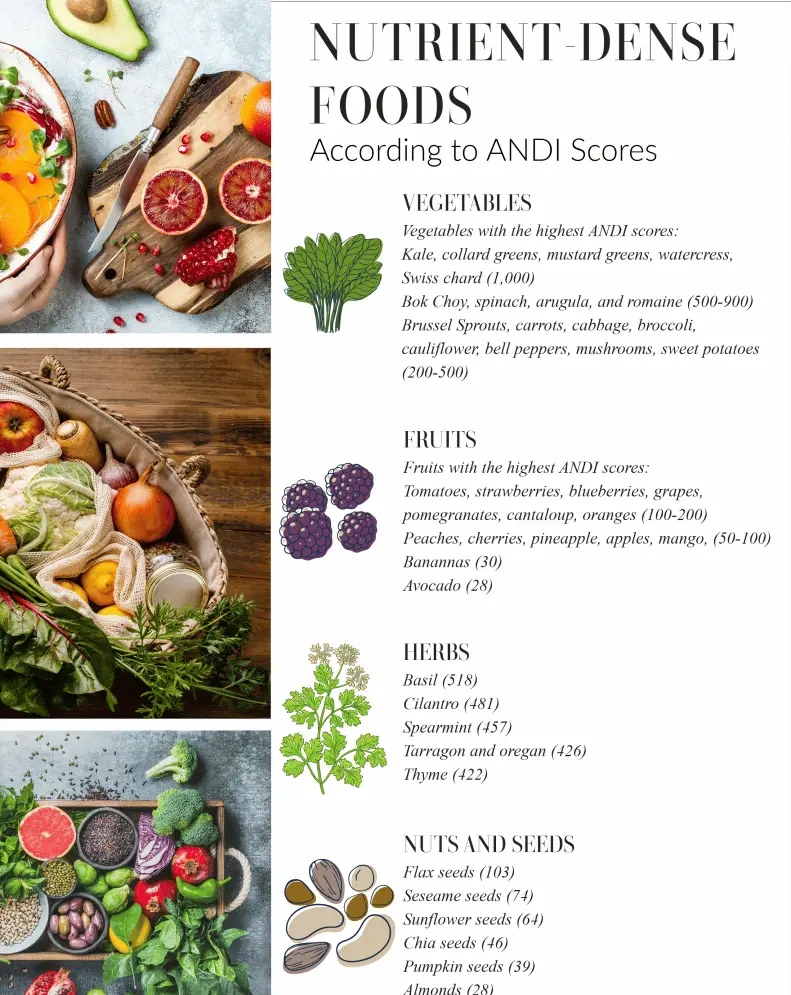 As you can see, salads are made from all these nutrient-dense foods. That's why I like to recommend at least one large salad daily. The key to creating habits that serve you is to not focus on what you want to avoid. Instead, focus on what you want to do. When you fill-up with one large salad, you don't leave as much room for other less nutritious foods.
The good news is that when you join my free 5-Day Yoga Habit Challenge, not only do you get access to my salad template free download, but you learn how to create habits that serve you (like the yoga habit).
How to Make a Salad Step by Step Using My Salad Template
Now, let me explain step-by-step how to make a simple salad using my salad template free download.
Step One: Shopping
This may seem obvious, but if you don't have any raw fruits and veggies on hand, you can't make a salad! What I love about my templates (I created other templates, not just a salad template) is that it allows you to create simple dishes with simple foods you actually enjoy buying. Go over your salad template and buy all the greens, fruits, veggies, toppings, and dressing ingredients that you like eating. Don't want cabbage or arugula? It's ok? You don't have to include them in your salads!
Step Two: Pick Your Salad (or Salads)
Now, even my salad types are meant to inspire you, not limit you. As you may have seen in my video (if you watched it), I sometimes combine types together (like I will use ingredients from various lists and make a dressing that belongs to another salad). That's good! Do whatever works! Plus, as you will see on the salad template, you can add any meat protein of your choice to any of the salads.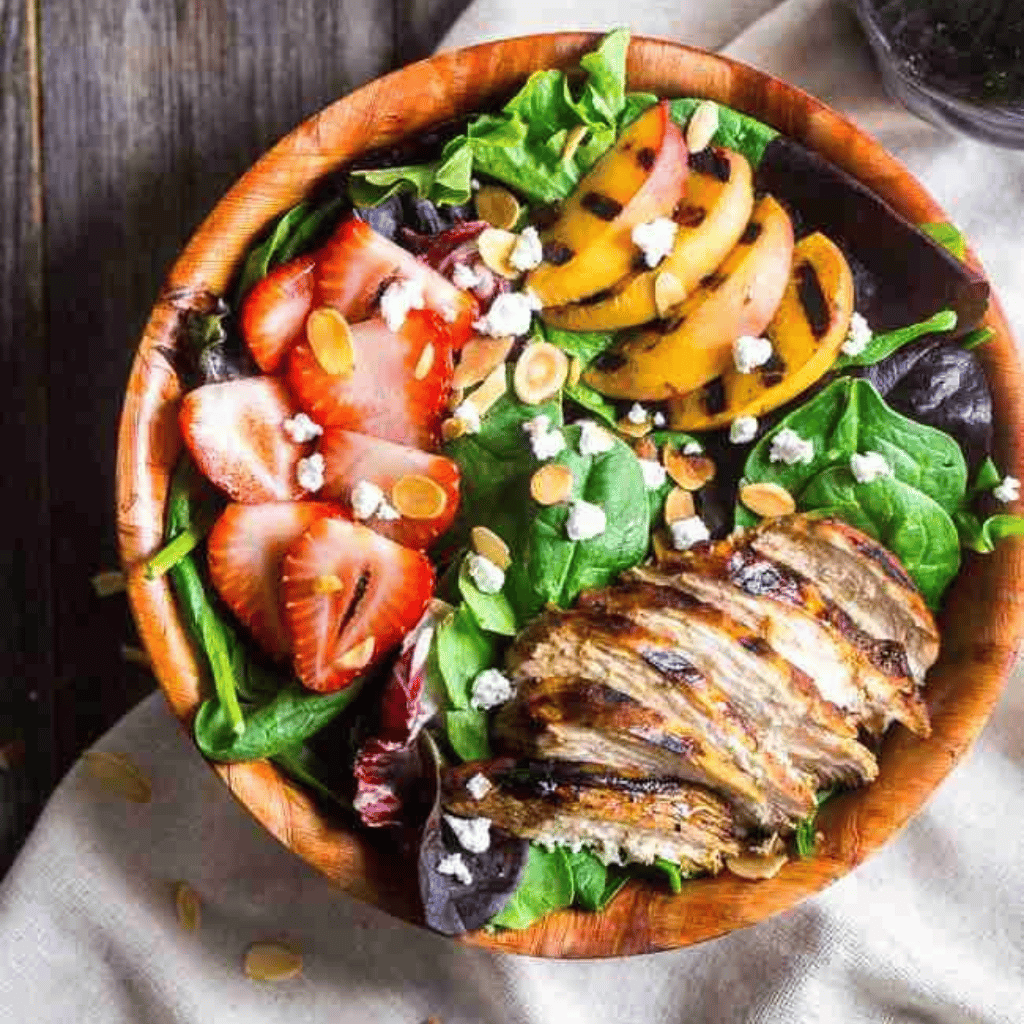 You can add meat protein to your salads!
Step Three: Pick Your Fruits and Veggies
Let's imagine you picked the rainbow salad. Choose your greens (I tend to favor romaine lettuce, spinach, and Spring mix). Then, add in your veggies and fruits (I would probably choose peppers, cucumbers, avocado, and berries.
Step Four: Pick Your Toppings
Herbs, nuts, and seeds are among the most nutrient-dense toppings you can pick. You will also notice that some of my topping options are veggies or fruits. It simply boils down to how much you add to your salad. When I include them in the toppings list, I mean that you don't put as much. It's just a matter of preference!
Step Three: Your Dressing
As I mentioned, the dressing you pick for your salad doesn't have to be the one I assigned to it. Oftentimes, the dressing lends it that characteristic flavor (particularly when it comes to my Asian salad), but use whatever dressing you want to make. I recently made the rainbow salad with a maple syrup dressing recipe I found online. It was so good!
Step Four: Enjoy!
I like to coach on the principles of mindful eating. Mindful eating makes a huge difference in how your body utilizes nutrients and how you experience your food. It can even help you lose weight!
Mindful Eating Principles
Some helpful key points to keep in mind to enjoy your foods mindfully:
Acknowledge food as nourishment.
Approach food preferences and selection without judgment.
Recognize physical hunger cues.
Connect with food while eating by disconnecting electronics.
Select and prepare food considering its origin.
Honor fullness cues and stop eating once satisfied.
Remember to chew slowly and pay attention to the smell, taste, and textures of your simple and delicious salad!
Easy Green Salad Recipe
For those of you who may want more specific instructions at first, I will provide the easy green salad recipe that I created in the video using my salad template free download.
Simple Green Salad Ingredients
Here are the ingredients I ended up picking for my easy green salad recipe:
A bowlful of mixed green
1 cup of broccoli sprouts
1 chopped pineapple
2 Tbsp chopped red onions
2 Tbsp pumpkin seeds
4 Tbps chopped parsley
Place all the ingredients in a big salad bowl.
Good Fats Salad Dressing:
1/4 cup Olive oil
2 Tbsp apple cider vinegar
1 tsp Dijon mustard
1 gallic clove, minced
1/2 tsp salt
Mix all the ingredients in a Mason jar and shake well.
That`s all! Now you are a master at making delicious, simple green salads!