I love making and eating these keto chicken strips. They are not only one of my favorite keto meals but also an excellent keto snack option. The recipe is also included in my 7-day keto meal plan if you want more simple yet delicious keto recipes, you need to download it.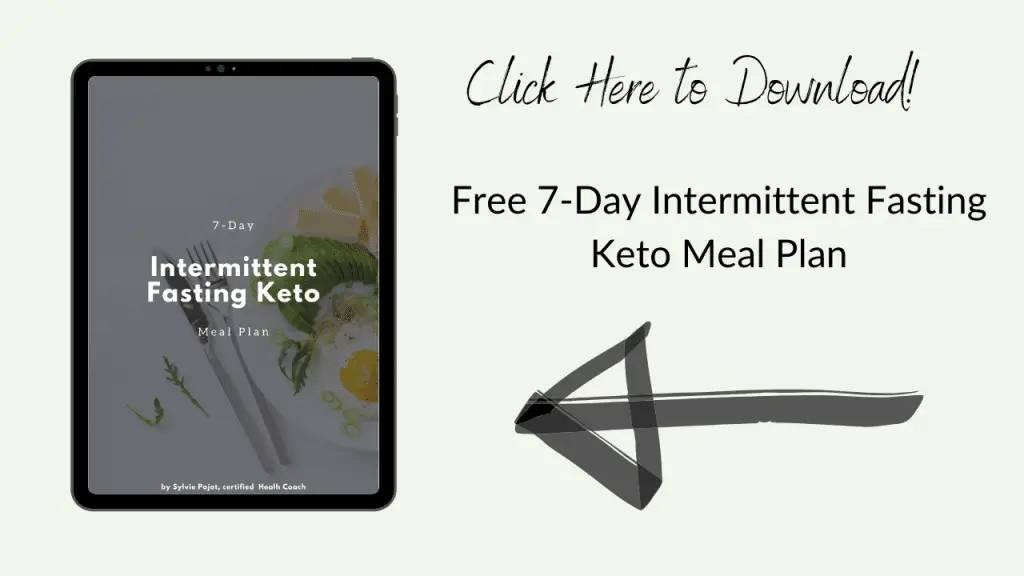 Keto Chicken Strips
In the 7-day meal plan, I give you the recipe for one serving. Today, we are making 6 chicken breasts because I am assuming that like me, you are feeding a family and want some leftovers.
Keto Chicken Strips Recipe
6 servings
Ingredients:
6 chicken breasts (I get my meat from Butcher Box)
1 1/2 cup almond flour
1 Tbsp sea salt or Himalayan salt
1 tsp poultry seasoning or any seasoning you like
1 tsp onion powder
1 tsp garlic powder
6 Tbsp coconut oil (for frying)
Instructions:
Mix the dry ingredients in a bowl.
Cut your chicken breasts into strips.
Coat your chicken strips in the almond flour mix.
Melt half (2 Tbsp) the coconut oil in your skillet.
Place your keto chicken strips into the skillet at the highest temperature setting (400F). You will be using about three chicken breasts at a time (you will need to cook your chicken in two batches).
Let your chicken cook for about 5 minutes.
Flip your chicken strips, one at a time using tongues.
Let it cook for another 5 minutes.
Remove from the skillet and place on a plate.
Scrape all the burned flour mix from the pan.
Melt more coconut oil and repeat the process for your second batch of keto chicken strips.
One serving: 438 calories, 29 grams of fat, 11 grams of net carbs, 31 grams of protein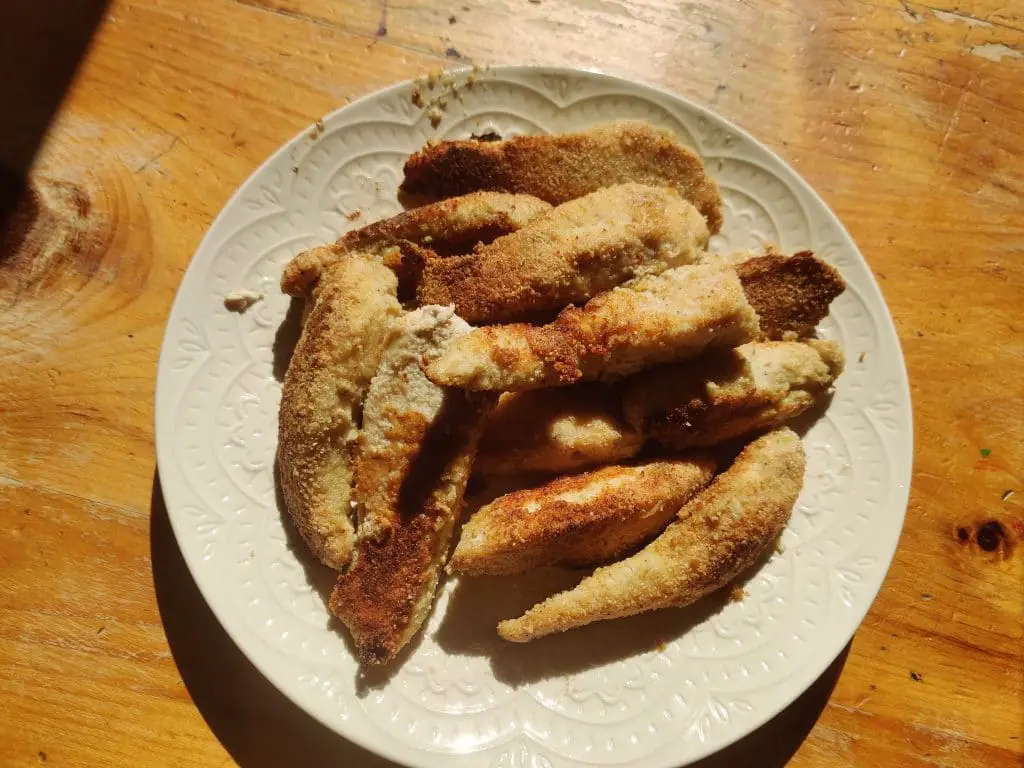 What to Eat With Your Keto Chicken Strips
If you follow my keto intermittent fasting meal plan, you will notice that I serve them with a simple avocado. Super easy and delicious! I often also dip them in mayonnaise. You could make a huge salad or some cooked vegetables as an accompaniment.
If you are not keto, why not make some baked potato fries. It's one of our favorites around here!
What Makes These Keto Chicken Strips So Amazing?
I love these chicken strips because they taste delicious. And they are:
Paleo and Keto-friendly
Kid-friendly
Gluten-free
Done under 30 minutes
Crispy and juicy chicken!
Try these keto chicken strips and let me know what you think!
Keto Chicken Strips Recipe