The longer you stay on the keto diet with intermittent fasting, the less frequently you will find yourself snacking. Whenever you do want to snack, these easy keto snacks will help satisfy your cravings.
Quick Keto Snacks: Ideas to Simplify Your Life
Besides enjoying these quick keto snacks, don't forget to download my free 7-day keto meal plan. The recipes are affordable, simple, and delicious. I think you will love it!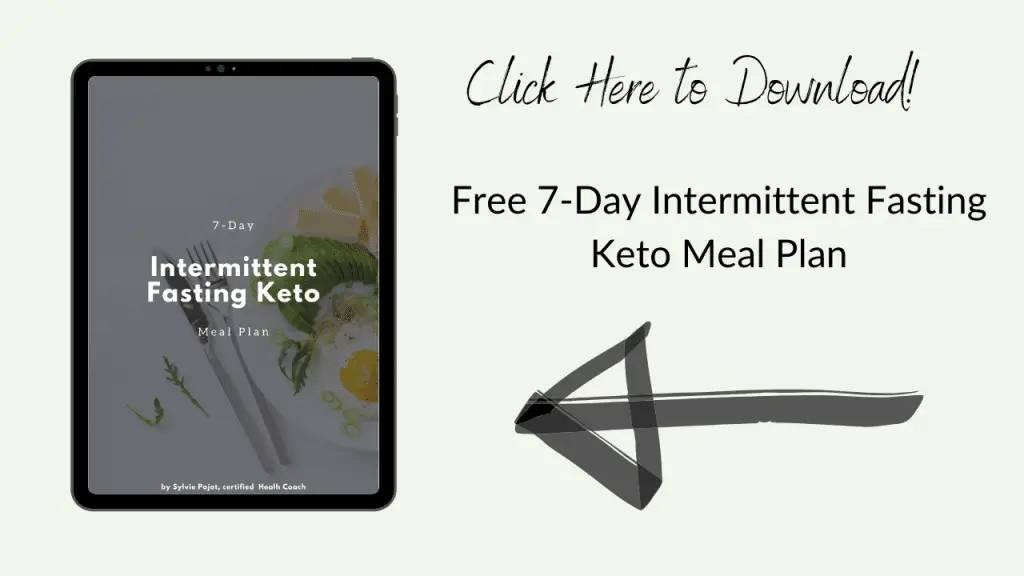 1. A Handful of Nuts
Nuts are the ultimate quick keto snack! Just be careful that you don't start overeating them as a handful can quickly turn into four handfuls. Here are the nuts with the lowest number of carbs (number of net carbs per handful or 28 grams):
Pecans (a little over 1 gram of net carbs)
Brazil nuts (a little over 1 gram)
Macadamia nuts (2 g)
Walnuts (a little over 2 grams)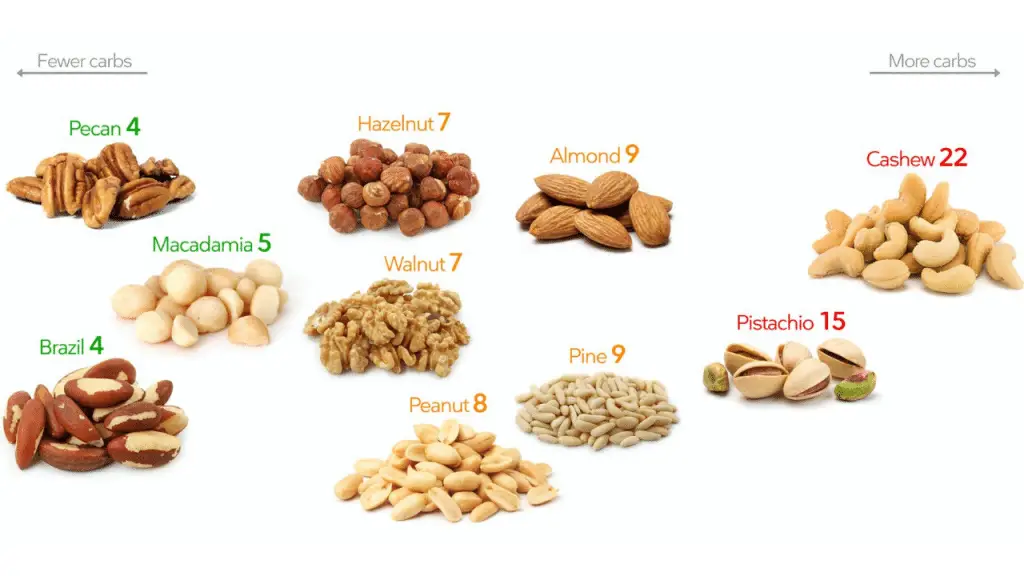 2. Avocado Wrapped in Prosciutto
When I went on my keto experiment, prosciutto was a lifesaver to help me come up with keto snacks. I was thinking that I should probably try and make other snacks as there is so much controversy surrounding cured meats and I don't even know if we should avoid them anymore. Anyway, I figured treating myself to some prosciutto for 14 days would be OK. Here's what I would do: I would cut an avocado in slices and wrap each slice with a piece of prosciutto. Yum!
One avocado had 8.5 grams of carbs, but with almost 7 grams of fiber, you only get 1.5 grams of net carbs. Very low-carb snack!
3. Cheese Wrapped in Prosciutto
I told you I was overdoing the prosciutto! Another one of my favorite keto snacks was to slice a few pieces of goat cheddar or mozzarella (you can use cow cheese if you want) and wrap them with prosciutto. One ounce (28 grams) of goat cheddar has 1 gram of carbs.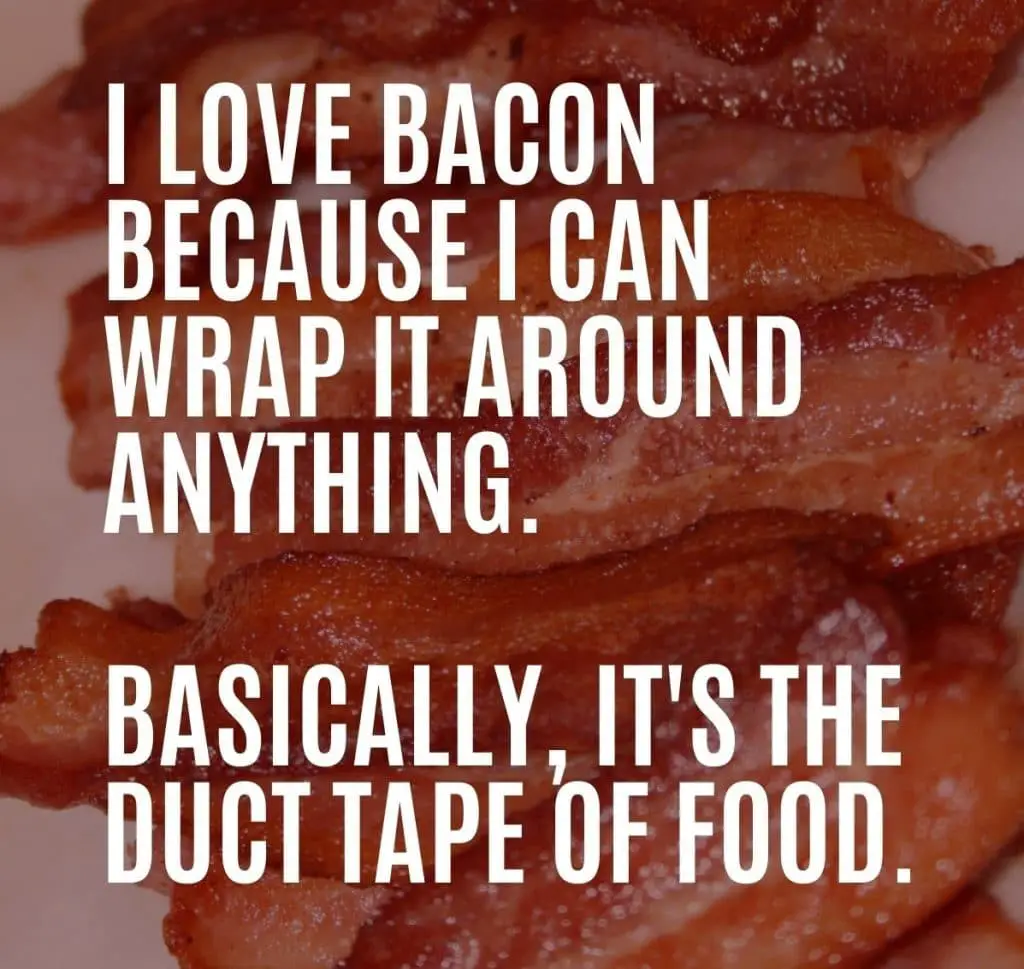 4. Yogurt and Chia Seed Pudding
This idea comes from a friend, and I think it's pretty great. He actually ferments the pudding, which I am sure has benefits, but you can just let it sit for half an hour if you want. Here's the fermented chia seed pudding recipe video. Use 1 cup of chia seed pudding (mix 1 cup of water with 3 Tbsp of chia seeds and let it sit), add 1/4 cup of yogurt and some cinnamon to taste. This snack provides 4 grams of net carbs.
5. Hard Boiled Egg
Another simple, yet delicious and nutritious, keto snack. I enjoyed this blog post to learn how to make the perfect hard boiled eggs.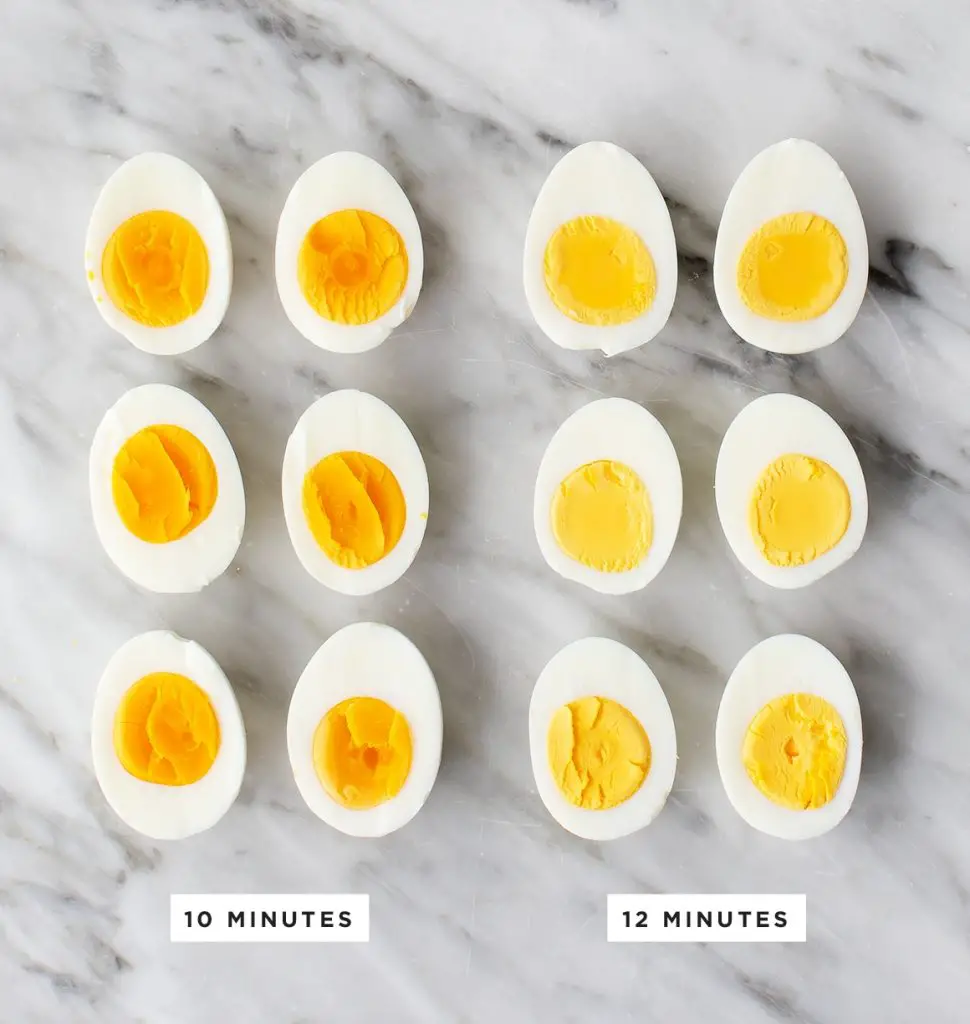 6. Garlic-Stuffed Olives
Of course, if you prefer Kalamata olives or pimiento stuffed olives, go right ahead! I am crazy about garlic-stuffed olives and the giant kind (called queen olives)! Since I can easily eat 10 queen olives, I figured I would let you know how many carbs you would get from 10 olives, which is 2.5 grams for most brands.
7- Tapenade on Crackers
You may not have heard of tapenade before, it is a spread made with olives. Two tablespoons contain 1.5 grams of net carbs. I like to spread it on keto crackers I buy from Costco. If you use two crackers and spread a tablespoon of tapenade among them, you will get about 2.7 grams of net carbs.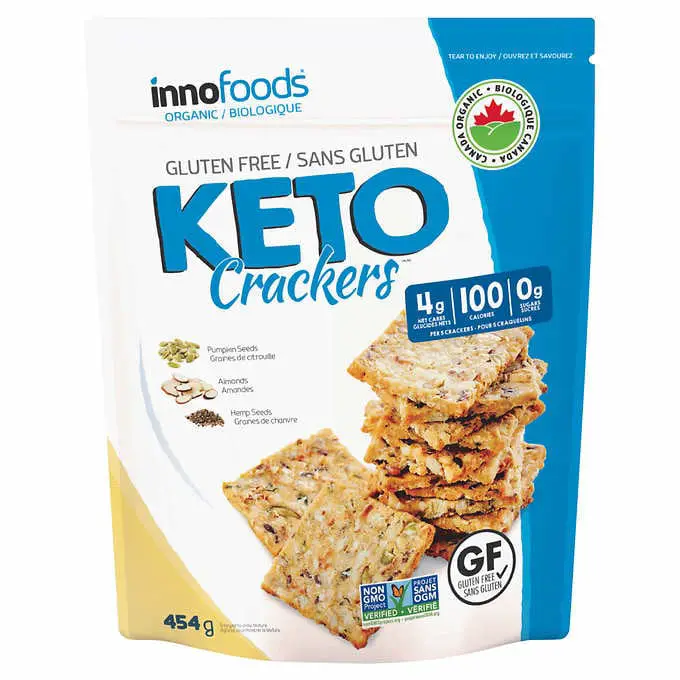 If you feel ambitious, you can make my Copycat Prolon Kale Cracker Recipe and use those.
8. Guacamole
Am I the only one who loves to eat guacamole with a spoon and no accompaniment? Eat it with some low-carb veggies if you prefer (BTW, I created a Low Carb Food List if you want some low-carb veggie ideas).
I make my guacamole in various ways depending on what I have on hand. For example, during Summer, I love to get some cilantro from the garden and chop it finely with some red onion. I mix it with the mashed avocado, some salt and lime juice. Sometimes, I just put garlic powder, salt, and cumin. Lemon juice is good too, it doesn't have to be lime juice.
9. Seasoned Avocado Slices
Avocado in itself is an excellent keto snack. My favorite way to season avocado is with salt and pepper. I also love using an Everything Bagel Seasoning Mix.
10. Roasted Seaweed
My kids are crazy about the stuff! It disappears just as fast as chips when I buy it. One package has only 1 gram of carbs. Again, I usually buy them from Costco, but you can get them at pretty much any grocery store as far as I know.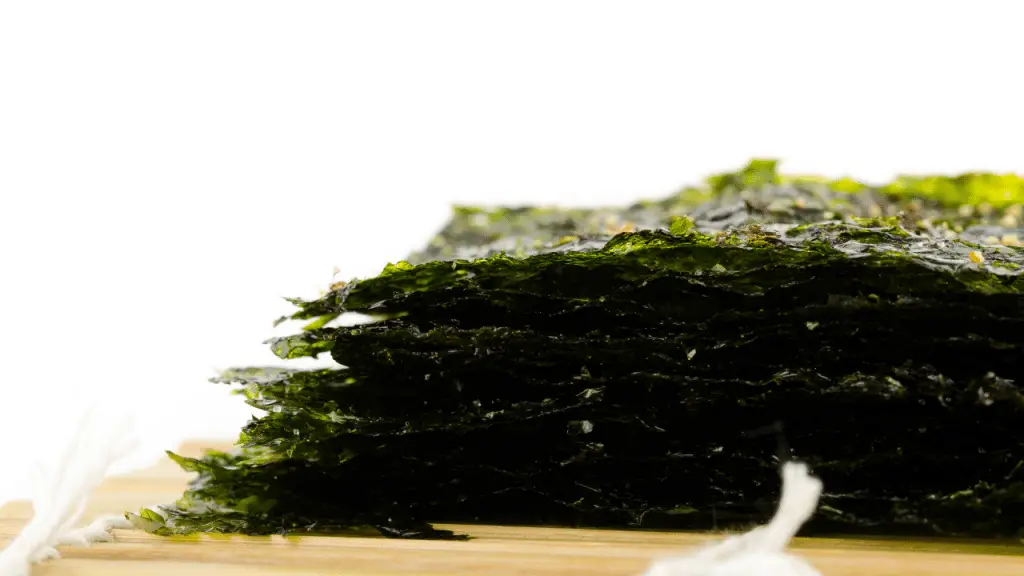 11. Almond Butter with Celery Sticks
You will get 1.5 grams of net carbs in one tablespoon of almond butter. Two stalks of celery provide 1 gram of net carbs.
12. Bone Broth
Ok, I admit, this keto snack idea may not sound so appealing, but you will be surprised at how nourishing and satisfying it is. Moreover, check out how I make my bone broth: chicken carcasses and water! That's it! Forget about all the fancy recipes with veggies and seasonings. I don't put anything else in mine and it always taste delicious. I make it in an Instant Pot and I fill the pot with bones. Then I cover with water.
13. Berries
We wouldn't think of fruit in the category of keto snacks. In fact, as you will see, 1/2 cup provide very few net carbs and are full of vitamins and minerals:
Raspberries (2.5 g)
Blackberries (2.5 g)
Strawberries (3 g)
Blueberries (6 g – Ok, maybe this is no longer in the keto snacks range, but I had to include blueberries!)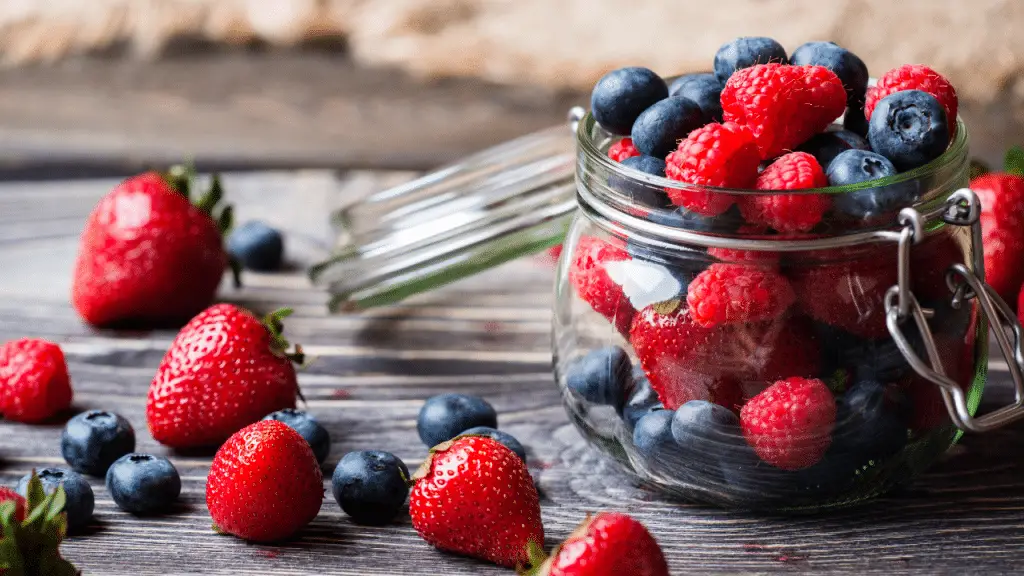 14. Keto Smoothie
A Keto Smoothie post is coming up soon, but for now, I will just give you some ideas and guidelines. Be careful when you pick your keto smoothie recipe. I have seen recipes with 21 grams of carbs in one smoothie be called "keto." First, use mostly water as the base for your smoothie. Your liquid base should be anywhere from 1 cup to 1 1/2 cup total. Add some full-fat coconut milk (2 grams of carb for 1/4 cup) or macadamia nut milk (1.5 grams of carb for 1/2 cup) to your water. Add 1/2 cup of frozen berries (the previous keto snack idea will help you pick your berries). You can add hemp hearts or chia seeds if you want. Cinnamon is a nice flavoring. Blend well.
15. Fat Bombs
Fat bombs are pretty popular in the keto world, so how could I make a list of quick keto snacks without including fat bombs? You will find them decadent and reminiscent of cookie dough. The recipes abound, some using cream cheese, other almond butter, and coconut oil. Generally speaking, the way you will make fat bombs is by mixing the same proportion of nut butter and coconut oil with a keto-approved sweetener to taste. Then, you can flavor the way you want with chocolate chips or lemon for example.
16. Cauliflower Bites
Cauliflower is the keto substitute "par excellence", isn't?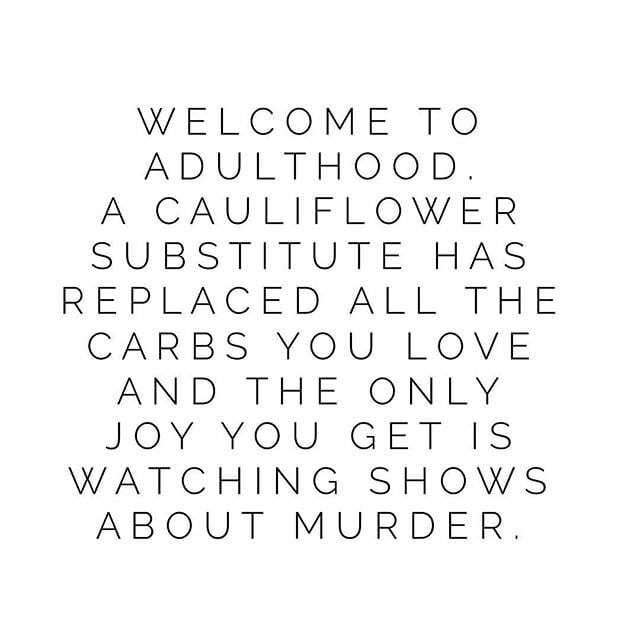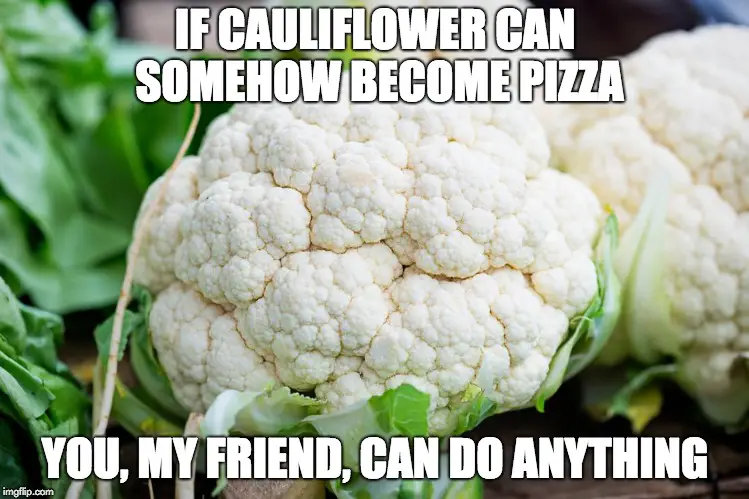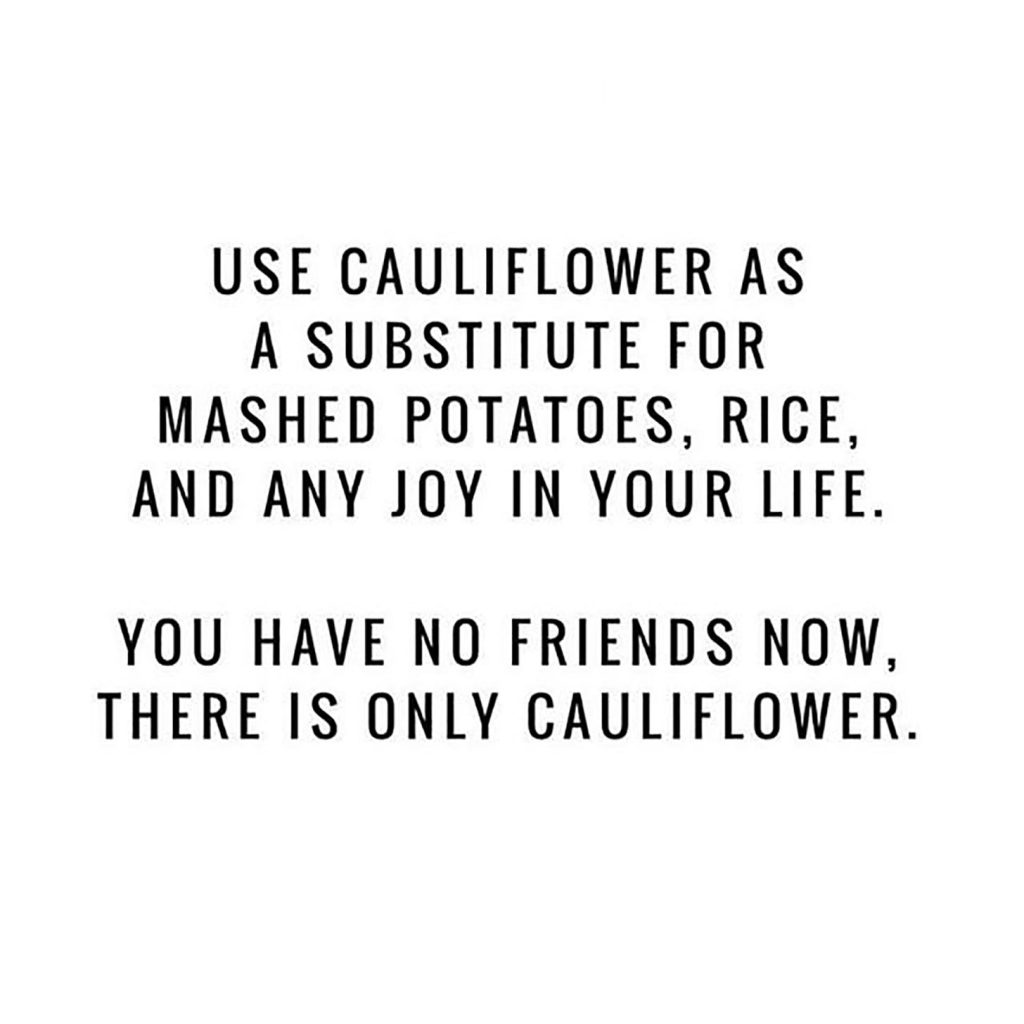 Hahaha! Sorry! I just love the cauliflower memes! The make me laugh so much!
Jokes aside! I actually do enjoy cauliflower bites. There are many cauliflower bite recipes on the Internet that you can check out. The main thing that will change from recipe to recipe is the dip you can enjoy with your cauliflower bites. Otherwise, dip your cauliflower florets in a whisked egg before you coat it with a seasoned almond flour mix. I often make breaded chicken with seasoned almond flour. It's never quite the same, but I like to use salt, onion powder, garlic powder most as seasonings. After coating your cauliflower florets, layer them in a single layer on a baking sheet and bake at 400 F for 30 minutes. Enjoy!
17. Chicken Strips
One of my all time keto recipes that you will find in my 7-day keto meal plan. I try to make enough to have leftovers because they make a great keto snack.